Shop Home > Bookshop
Bookshop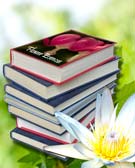 Welcome to the Bookshop
A lovely selection of books offering reliable in-depth information on using the Flower, Gem & Crystal Essences that are available from our site and also information on Personal Growth & Vibrational Medicine.
You can also find our Crystal Herbs Gift Vouchers and an Inner Child meditation CD.
Bookshop
Heal Thyself - by Dr Edward Bach
Original work from Dr Edward Bach himself, giving information on his understanding of the real causes of illness and disease. A valuable insight in...
Weight
ex tax
inc tax

Heal Thyself


HEAL_BACH
0.059 kg
£ 3.50
£ 3.50
Crystal Herbs Gift Vouchers
A great gift for family or friends.
A Crystal Herbs Gift Voucher is ideal if you're not sure which essence or set would ...
Weight
ex tax
inc tax

£15 Gift Voucher


GIFT_15
0.01 kg
£ 12.50
£ 15.00

£25 Gift Voucher


GIFT_25
0.01 kg
£ 20.83
£ 25.00

£50 Gift Voucher


GIFT_50
0.01 kg
£ 41.67
£ 50.00
Inner Child Cards
A boxed set of beautifully illustrated, full colour Inner Child Divination Cards, which have been attuned to the Angelic Realms, who have agreed to...
Weight
ex tax
inc tax

Pack of Inner Child Divination Cards


IC_CARD_SET_BS
0.445 kg
£ 16.62
£ 19.95
Inner Child Meditation CD
Guided meditation to help release any patterns, developed in childhood, which no longer serve your Highest Divine good.
Crystal Herbs Poster
Dr Edward Bach placed his 38 Bach Flower Remedies into 7 main groups. The beautiful Crystal Herbs colour poster shows the remedies in each of the g...
Weight
ex tax
inc tax

Crystal Herbs Poster


POST_BOOKS
0.1 kg
£ 5.00
£ 5.00