The Peace Rose
Peace Rose is a beautiful hybrid tea rose with large primrose yellow flowers, edged with pink or crimson flushes around the edges of the petals. The flowers are sweetly scented and can make a bountiful display from July to September.
Peace Rose has a really interesting history to it and you can find a lovely piece on Gerbera.org – "The story of the 'Peace' rose is one that can be told over and over again because it encapsulates everything that we hold dear in roses – drama, love and greatness of spirit." You read the full piece here – Gerbera.org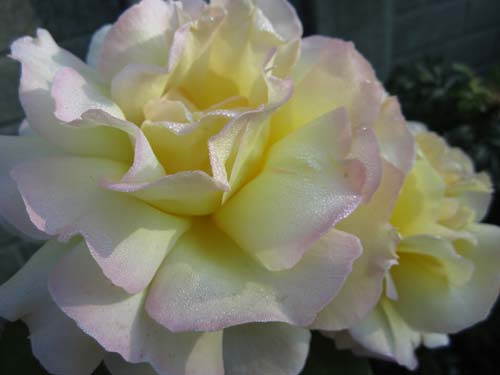 Rose Collection Flower Essences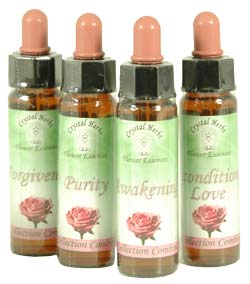 As a Flower Essence the beautiful vibrational frequencies of the Peace Rose flower help to transmute fear vibrations stuck in your heart chakra, bringing a greater sense of inner peace.
Peace Rose is a lovely Essence to use as a single Essence, allowing you to focus on working with the particular vibrational frequency of this flower. It is also one of the Rose Essences in the Heartfelt Forgiveness combination and the Purity of Heart combination – both deeply transformative combinations for working with the heart chakra.
We hope that you find this an inspiring Essence to use – its certainly an old favourite for many people. You can find it in our shop using the above links, or if you have any questions about it, then please do contact us, we're always happy to help.
Crystal Herbs is a specialist Flower Essence producer and we're passionate about all aspects of Vibrational Essences. We have been making and selling our range of Essences for nearly 30 years and have customers all over the world. All of our essences are handmade with love & care and alongside the Essences that we offer we also provide help, support and information about vibrational Essences. Crystal Herbs is run by Catherine Keattch and Sam Cremnitz, along with a dedicated team who are all trained practitioners and healers in their own right. More About Crystal Herbs | Contact Us