What the Cosmos has on the menu for us this month and how to make the best use of the energies available.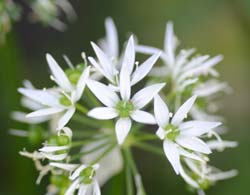 There are two distinct themes to the energies of February this year, both of which will be an ongoing influence for a large part of 2017. Although potentially disruptive in nature they are very much an opportunity for transformation if we use them wisely.
Theme One – Volatility
The first theme brings us some very fast moving, volatile energy that is great for expansive manifestation but also has disruptive undertones of recklessness and rebelliousness attached to it.
Focus, determination, confidence, flexibility, tact, and fearlessness will all be extremely useful qualities this month
To use this energy to best effect we need to approach it like a cowboy riding a rather exuberant horse; stay firmly in the saddle and ensure that we know exactly where we intend to go. Focus, determination, confidence, flexibility, tact, and fearlessness will all be extremely useful qualities to help us get the best from the opportunities presented by this energy.
Theme Two – Emotional Clearing
The second theme is rather less outgoing in nature and involves the healing of deep emotional wounds from the past. Of course, for healing to take place the wounds must first become visible so be aware of the possibility that the energies could push old painful memories from the past that still require your attention into greater prominence this month. In this situation, the more accepting and allowing you are the easier it will be to let go and move on.
Two Eclipses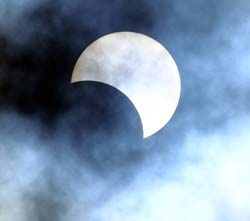 We also have two eclipses this month, a lunar eclipse on the full moon, February 10/11th and a solar eclipse with the new moon on February 26th. Eclipses always bring an element of change and transformation and given the energetic backdrop surrounding these two eclipses the energies between them could well feel particularly tense and erratic. Remember to take your time, breath, and stay grounded & focussed on what is important for you and you will come out the other side still facing in the right direction for you.
The Influence of Aquarius
Each month of the year the sun shines upon the Earth through a different planetary constellation, magnifying its influence and the energetic opportunities that it offers. The prevailing planetary influence during the greater part of February comes to us from the constellation of Aquarius, represented in astrology by the symbol of the water bearer, freely distributing the waters of life and love to all. The airy, expansive energies of Aquarius stimulate the awakening of higher consciousness and bring forward the spiritual values of unity, sharing and right human relationships. When you add this influence to the mix of energies described above we can see that we will be fully supported this month with any creative endeavour that helps to expand our own consciousness or that of those around us.
Crystal Herbs is a specialist Flower Essence producer and we're passionate about all aspects of Vibrational Essences. We have been making and selling our range of Essences for nearly 30 years and have customers all over the world. All of our essences are handmade with love & care and alongside the Essences that we offer we also provide help, support and information about vibrational Essences. Crystal Herbs is run by Catherine Keattch and Sam Cremnitz, along with a dedicated team who are all trained practitioners and healers in their own right. More About Crystal Herbs | Contact Us