What the Cosmos has on the menu for us this month and how to make the best use of the energies available.
The Energies of October
There will be plenty of dynamic, fast moving energies available to us over the coming month that will provide opportunity for positive forward movement. In fact, you could say that October is going to feel like a real 'get on with it' month, full of feisty, volatile energies.
There is a sense that anything that has been brewing over the last little while could come to a head this month to allow for new solutions and resolutions to be found. This could lead to unexpected changes, or simply clarity on a problem that you could not previously see the answer to.
In this energy flow it will be important to stay fully in your own power and use discernment and discrimination to choose what to energise in your life as well as what not to.
The Influence of Libra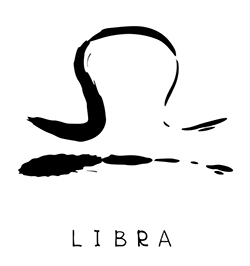 Each year during October the sun shines onto the Earth through the constellation of Libra magnifying its energetic influence, so this month these energies will provide a backdrop to all the other planetary alignments and influences currently taking place in the cosmos.
We will feel the influence of Libran energies particularly strongly around the time of the full moon on October 5th.
Astrologically Libra is represented by the sign of the scales and its airy energy brings a focus to the balancing of opposites and an emphasis to the qualities of harmony, balance, justice and fairness in all areas of life.
Libra – Balance in Relationships
Balance in relationships particularly comes under the spotlight when there is a strong Libran influence. This theme is likely to be particularly to the fore this October because other planetary alignments and cosmic influences will also be directing our attention to it.
In fact, there is such a strong focus on this theme that we could well find ourselves involved in a general shakeup of social, cultural, political and family relationships over the coming few weeks. This is likely to be global as well as personal and certainly looking around the world right now there are many areas of relationship that such a shakeup might benefit.
However, useful as volatile, fiery, fast moving energies can be to make change, care needs to be taken with the process so that you end up in the place that you want to be at the end of the shakeup.
See also: Healing Relationships – Essence Suggestions
Crystal Herbs is a specialist Flower Essence producer and we're passionate about all aspects of Vibrational Essences. We have been making and selling our range of Essences for nearly 30 years and have customers all over the world. All of our essences are handmade with love & care and alongside the Essences that we offer we also provide help, support and information about vibrational Essences. Crystal Herbs is run by Catherine Keattch and Sam Cremnitz, along with a dedicated team who are all trained practitioners and healers in their own right. More About Crystal Herbs | Contact Us