What cosmic influences the Cosmos has on the menu for us in June and how to make the best use of the energies available.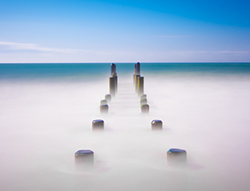 Themes for June
There is a positive forward moving feel to the energy flow this month which we can best use to our advantage if we stay present with what is going on within us and mindful of what is happening for those around us.
Change is in the air so be prepared to go with the flow and let go of anything in your life that has reached its 'sell by date'.
The full moon in Sagittarius opposite the sun in Gemini on June 9th will provide us with an expansive flow of high frequency light and inspiration. Speaking your truth may well feel particularly important around this time so be aware of the need to communicate from the heart for best results.
There is quite a big focus on relationships within the energy flow this month, especially in the latter part of the month. This is energy that might need careful negotiation and a mindfulness that being happy is more important than being 'right'. Looking for new and innovative solutions to old problems will bring the best results here, so try to resist the temptation to react in old ways if you can.
The summer solstice on June 21st is always a powerful energetic gateway. This year will be no exception so be prepared for a download of expansive, life enhancing light frequencies. If you can take time to sit quietly and open your heart to receive and anchor these gifts of love you will certainly be richly rewarded.
The Influence of Gemini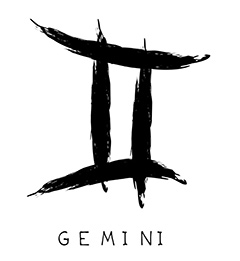 All the planetary activity taking place this month is set against the backdrop of the inflowing energies from the constellation of Gemini, represented astrologically by the sign of the twins.
Gemini focuses the potent forces of the second Ray of Love & Wisdom, so while the sun is in Gemini we receive a heightened flow of the unifying, harmonising energies of unconditional love.
The third great spiritual festival of the year, the Festival of Humanity is celebrated on the Gemini full moon. As the combined energies of Love and Wisdom pour onto the planet, the accumulated energies from the two previous spiritual festivals (those in Aries & Taurus) are synthesised and distributed, raising our consciousness and bringing a focus to the healing of duality.
To make the most of this potent spiritual opportunity we need to be open to receive, integrate and anchor it onto the Earth so that it can reach into every aspect of our consciousness.
Crystal Herbs is a specialist Flower Essence producer and we're passionate about all aspects of Vibrational Essences. We have been making and selling our range of Essences for nearly 30 years and have customers all over the world. All of our essences are handmade with love & care and alongside the Essences that we offer we also provide help, support and information about vibrational Essences. Crystal Herbs is run by Catherine Keattch and Sam Cremnitz, along with a dedicated team who are all trained practitioners and healers in their own right. More About Crystal Herbs | Contact Us