-The Year ahead – January Energetics – The Influence of Capricorn – Your Presence is Required Now-
The Year Ahead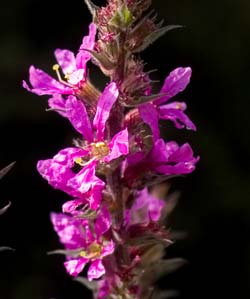 For many, 2016 was not an easy year to navigate through, perhaps in part because it was a year of completion in which we were faced with the task of clearing up unfinished business on many levels.
Numerically 2017 is a number one year which makes it officially a year of new beginnings. Energetically it has a very different flavour than that of 2016. 2017 is without doubt, the year of 'get on with it now' or to put it another way, a time to move forward without looking back. Careful focus and attention on what it is we wish to create will be an important consideration in this process.
The energies of 2017 are highly creative in nature and will deliver anything we choose to manifest at a speed that has never been possible before. Obviously, this will be good news when you have a carefully thought out plan that you wish to execute but less good news if you have not been paying enough attention to what you are focussing on!
January Energetics
We began the year bathed in a flow of inspirational, high frequency energies designed to open our hearts & minds and bring us more fully into alignment with fifth dimensional, heart based unity consciousness.
This gentle yet powerful flow of energy began to filter into the planet at the December solstice and will continue to gather momentum until January 11th opening a gateway of opportunity that will culminate at the full moon on January 12th. Possibly you will have noticed the effects of this energy as it seeped into your consciousness bringing new ideas, enhanced perspectives or possibly an awareness of redundant patterns being dissolved and released.
Mercury has been in retrograde motion since December 19th and will turn direct on January 8th, providing us with a golden opportunity to pause, reflect and review so that we are ready to use the opportunity for new beginnings to best advantage as the year moves forward.
The Influence of Capricorn
The energies of 2017 are highly creative in nature and will deliver anything we choose to manifestation at a speed that has never been possible before.
Looking more specifically at January itself, the prevailing planetary influence for most of this month comes to us from the constellation of Capricorn, represented by the sign of the mountain goat in personality-based astrology and the unicorn in soul based astrology.
In its highest form Capricornian energy encourages us to have the courage, strength and tenacity to transcend the limitation and illusion of everyday life so that we can use the light and wisdom of our soul self to help co-create much needed new opportunities for the human family. If enough of us that are awake and aware focus on holding our inner light steady this month, we can illuminate the pathway so that many can see the way forward.
The first part of January provides an opportunity to review, focus your light and intention and then allow these to be further illuminated and expanded in the light of the full moon on January 12th. From then on be prepared to move forward along the path that you have set for yourself with focus and intention on the present moment.
Your Presence is Required Now
If you take a few deep breaths, open your heart and concentrate on pulling all parts of yourself fully into the present moment you will start to feel the Presence of You as a multidimensional being. If you keep breathing consciously and stay focussed in the awareness and fullness of the Presence of yourself, the experience will expand further.
Breath the light of your true self into your physical, emotional, mental and spiritual bodies and then allow it to overflow into the world around you. In this space, clarity and inspiration can flow in like water tumbling down a stream, manifestation is easy and we become a potent force for positive change in the world without necessarily doing anything more.
This is a simple process, but one that will inevitably require focus and practice before we can maintain it for any length of time so be kind to yourself and persevere without judgement. Doingness has so far been our default setting for getting things done in life, but so often the effort of 'doing' takes us right out of the present moment and the power of our Presence. In this situation, it is easy to find ourselves either in a past or future time moment rather than in present time.
This is the difference between 3rd/4th dimensional consciousness and 5th dimensional consciousness where the experience of time is circular rather than linear. There is nothing wrong with linear time, we all need to negotiate it to be able to function fully in our everyday lives. However, when it comes to successful cocreation and manifestation we need to be fully in the present moment, so do make the most of the energetic opportunities available this month to explore this further. There is no doubt that your Presence is greatly needed Now.
Crystal Herbs is a specialist Flower Essence producer and we're passionate about all aspects of Vibrational Essences. We have been making and selling our range of Essences for nearly 30 years and have customers all over the world. All of our essences are handmade with love & care and alongside the Essences that we offer we also provide help, support and information about vibrational Essences. Crystal Herbs is run by Catherine Keattch and Sam Cremnitz, along with a dedicated team who are all trained practitioners and healers in their own right. More About Crystal Herbs | Contact Us