Dear Friends,
December, and another year almost complete. The energies over the last twelve months have certainly taken all of us deeper into our collective journey of change and transformation. If your year has been anything like ours you will most likely have found some of it challenging to negotiate in the moment of experience.
However, hopefully you have now arrived at this point in the year feeling stronger and ready to move forward. Looking back, it seems to us that much has changed since the beginning of the year, and that there is a new sense of purpose and direction emerging for the coming twelve months.
Wintery weather has already arrived in many parts of the UK and as we move fully into the northern hemisphere winter, we have a particularly good opportunity to reflect, gather resources and focus our intentions for the year ahead. Do remember to take time out to rest, replenish and review as well as celebrate, over the coming festive season.
In E-Light this Month: the Energies of December, Driving Changes, New Moon Solar Eclipse, 12 12 Gateway and the Winter Solstice, Full Moon in Gemini, Saturn/Uranus Square, The Influence of Sagittarius, Keep Your Frequency High, Essence Suggestions for December & our latest Special Offers and News.
All of the Essences, articles and special offers mentioned in this newsletter can be found on our web site at - www.crystalherbs.com

The energy flow for December has an intense, fast moving, turbulent aspect to it that could well provide us with some unexpected changes as well as some very positive opportunities.
We are deep into the process of change and transition now and this energy will be carrying us forward much like a fast-flowing river, so it is important that we negotiate this by holding steady on the course that feels right for us.
The cosmic line up this month definitely has a focus on helping us move forward. Some of the threads in the energy flow will be disruptive of established organisations that seek to hold power and wield authority in old ways. With Venus retrograde in Capricorn we may also find that old relationship issues surface, and /or that our pleasure in life feels restricted in some way.
There are also some lovely optimistic, expansive threads in the energetics this month which will help to lift us over any difficult moments if we remember to align with them. It will help to keep our focus on staying out of judgement and avoiding overly assertive behaviour.
We will not be able to avoid the intensity of the energies this month, especially at an emotional level, so just do your best to stay centred and let it all wash around you rather than react. Let things settle before you make any choices or decisions.  
We have a new moon solar eclipse in Sagittarius on December 4th at 07.42am UK time. This is a powerful new moon and one that completes the cycle of eclipses on the Gemini / Sagittarius axis which began in May 2020.
Since this is the end of a cycle, it is possible that you will find yourself revisiting themes that were prominent for you back in May 2020. Sagittarian energies highlight the need for truth, freedom, and justice so these are some of the themes that we might see becoming prominent around the time of the eclipse.
This eclipse is conjunct the south node of the moon and will stimulate clearance of old belief systems that might hold us back from creating a new future. There will be a lot a creative energy available around the time of this eclipse so be open to the higher perspective and flow with any change that might present itself to you.
The energies flowing into the planet through the 12 12 Gateway and around the Winter Solstice (exact December 21 at 3.58pm UK time) will again gift us a download of high frequency light containing evolutionary codes that trigger expansion of consciousness and alignment with our true self and soul purpose.
This energy is so beautiful and exactly what we need to help us with the transformational process that we are engaged in this month. Do give yourself space to receive and integrate as much of it as you can. 
The full moon this month is on the December 19th and is exact at 4.34am UK time. The illuminating energies of a full moon tend to bring things to a head and here we may find that the focus will be around facts, information and choices relating to our physical wellbeing and healing protocols.
The sun is conjunct the galactic centre at the time of the full moon which will facilitate a flow of higher consciousness information and light codes from the galaxy and beyond designed to assist our evolutionary journey. Allow these energies to expand your connection with the collective higher mind so that you can more easily stay focussed on the bigger perspective of what is happening on our planet.
December 24th brings us the third and final exact square between these two powerful planetary bodies. You will no doubt recall from earlier in the year, that the energy of this square is not a particularly comfortable one. It brings tensions to the fore that emphasise polarities, for instance old versus new, control versus freedom, authority versus the individual. It will help to negotiate this energy by staying in your heart and your own truth as much as you can.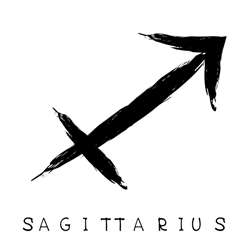 The sun moved into the constellation of Sagittarius on November 21st, initiating a flow of magnified Sagittarian energies that will be contributing their unique flavouring to the already full energetic mix this month. The fiery energies of Sagittarius stimulate clear vision, clarity, focus and purpose. They also encourage connection with the higher mind and intuition, as well as inspiring wisdom and truthfulness. Just what we need to help us see past the chaos and confusion that is so obvious in our world at the moment.
The energy flow for December has an intense, fast moving, turbulent aspect to it that could well provide us with some unexpected changes as well as some very positive opportunities
Looking back over 2021 it feels as though there has been a steadily building crescendo of energy, pushing us all forward a little bit more each month. This energy wave is still building as we go into December, and it is likely to feel particularly intense as we move through the month and into next year.
As humans we typically do not find change easy, especially large-scale change of the kind that we are currently going through. It causes disruption and possibly chaos in our everyday lives which can upset our sense of security and leave us feeling temporarily adrift if we are not mindful.
It will be particularly important over the coming months that as lightworkers, we remember that the reason we are here at this precise time is to help with the transition. From a soul level we knew that our light would be needed to help anchor the new fifth dimensional template into physical reality, but of course this knowledge was not readily available to us once we got into incarnation. It is now time to own who you are and why you are here.
Over the coming months keep in mind that positive, high frequency energies always transform lower frequency ones. Focus on creating a personal mandala of frequencies that you can use to keep you surfing the waves of change with greater ease. You could think of it as your personal high frequency surfboard that will carry you over the roughest of waves. 
Creating a mandala is a simple process but it does require some focus and attention to keep it operational. One way to do this would be to choose three positive vibrational frequencies that you feel particularly comfortable with, for instance, Harmony, Stability and Strength. Sit quietly in your heart space and connect with the feeling of each of these frequencies. Allow their vibrations to expand and join together with the love in your heart to create a strong, cohesive, personal energetic mandala.  Actively living within and from your mandala will help to make it stronger and more available when you have to negotiate times of energetic turbulence.
Everywhere you go in your daily life remember to vibrate your positive mandala of living frequencies into the world along with your light. As you let it flow around you see the threads of energy it contains weaving together with other threads that vibrate at the same frequency to create a source of nourishment for others who might be feeling tossed around on the waves of change. Remember that the Angels will always be happy to amplify and expand your creation if you request their help.

Essence Suggestions for December
In this month's Essence Suggestions, we are going to focus on a few essences that might be particularly supportive over the coming few weeks.
With the energies of change and transformation steadily increasing in focus and potency it will be particularly important that we keep our vibrational frequency as high as we can.
Essences can be used in various ways to help support us with this process. For instance, you could choose an essence to help amplify a positive vibrational frequency that you are working with or to help dissolve frequencies that make it difficult for you to keep your vibrations high.
Amplifying Positivity
If we need help to connect with and amplify a particular high frequency, positive vibration we often turn to the Angel Essences for help. There are twenty Angel Essence in this range and each one holds a template for a particular quality or frequency.
If you would like some assistance with creating your personal mandala of high frequency energies this month here are three suggestions for Angel Essences that might be particularly helpful. Angel of Harmony, Angel of Peace and Angel of Joy.
Dissolving Low Frequencies
We would like to pick up on two themes here that might be particularly relevant this month. Top of the list is that old and very familiar vibration of fear. We all know this one and you will be aware of just how much it can undermine your stability and ability to stay positive and in touch with the bigger picture of events.
When you start to notice that you are having difficulty staying positive, just check in on your thought patterns to see whether a thread of fear has been triggered off. Take a breath, move back into your centre, and mindfully let it dissolve & release. There is a lot of fear in the collective at the moment, some of it deliberately stirred up to keep people controlled, so it can be easy to find yourself sucked into it if you are not careful.
Here are two essence combinations that would help to dissolve fears and increase your sense of stability. Inner Calm; transforming fear and Base Chakra.
The other theme is judgement. This is another vibration well known to many of us which could very well come to the fore in the energy flow we have this month. If you need support with this the Inner Freedom; transforming judgement combination is the one for you.
Emotional Intensity
The energies this month are likely to bring intense emotions to the fore particularly around relationships so remember to stay calm and as balanced as you can.
Check out Emotional Balance; restoring emotional stability and Letting Go; dissolving attachment if you need extra support. If you find yourself overly affected by other people's emotional intensity, then an Auric Protection Spray; safe boundaries might be just what you need to help you stay centred in your own bubble of light.
Lastly why not treat yourself to a Positive Vibrations Spray; cleansing negativity to help you keep your energy field clear and sparking with positivity.

Special Offers for December
We have a new selection of special offers this month with each of the Essences and Sets below on special offer - with a discount of 20%.
Individual & Combination Essences

Meditation - A Place of Connection - 20% Discount
This gift set is for anyone who wants to still their mind and calm their emotions so they can experience a deeper meditative space and greater alignment with their soul. The set contains: a 50ml Harmony and Tranquility Spray, a 25ml Inner Focus Essence and a 30ml Sphere Spray. The Harmony and Tranquility Spray restores inner equilibrium, Inner Focus Essence deepens your experience of meditation, and Sphere Spray connects you with your own calm, sacred centre.
Meditation - A Place of Connection | Gifts from the Heart | £19.60
----------------------

Open to Receive Essence - 20% Discount
This is a powerful combination to help you transform old thoughts or feelings of 'not enough' into a greater sense of abundance – whether in the form of money, love, joy or spiritual connection. It helps you to dissolve any old patterning of poverty consciousness and to open your heart chakra, releasing the barriers preventing oneness with the flow of universal abundance.
Open to Receive | Divine Harmony Essences | from £4.88
----------------------

Stillness - Inner Child Essence - 20% Discount
The Stillness Essence is all about developing patience. Impatience leads to an angry or snappy nature, nervous irritability and reduces the flow of life force energy through the energetic structure. As we become more patient, all levels of our being become more relaxed & our pace of life seems to slow down. Making 'time' to meditate each day helps our mind to stop racing & more of our spiritual nature to develop.
Stillness Essence | Inner Child Essences | £7.76
----------------------

Heart Chakra Essence - 20% Discount
A powerful combination to help you open your Heart chakra and connect with unconditional love. When the Heart chakra is closed there can be feelings of loneliness, separation or isolation from others, a fear of closeness or a feeling of being unloved. Also good where there is a tendency to be overly critical, jealous or superior, perhaps unable to reach out to others.
Heart Chakra Essence | Chakra Essences | from £4.88
----------------------

Gold Essence - 20% Discount
Gold is a very important Essence for the heart chakra and for any emotional issues that are blocking this chakra. Gold opens and balances the heart chakra and the crown chakra as well as the five chakras above the head. Gold's ability to integrate with and affect the many levels of energy associated with the human energy structure makes it an extremely versatile essence. It is also a valuable support to encourage balance between logic and intuition.
Gold Essence | Gem & Crystal Essences | from £4.52
----------------------

Pink Rose Essence - 20% Discount
Pink Rose is an excellent Essence for when you feel like you cannot get to the root of a deeply held fear, or for if you experience phobias or fears with no apparent cause in this lifetime. It will help you to unlock these old feelings and transform the crystallised energy that has collected around the issues.
Pink Rose Essence | Karmic Flower Essences | From £4.48
----------------------

Inner Unity Essence - 20% Discount
A lovely Essence helping you to integrate and unite your inner masculine & inner feminine polarities. It helps to promote yin and yang integration and helps you to find greater balance in personal relationships. It is a good support for where there are rejection or abandonment issues and helps to encourage a greater soul connection.
Inner Unity Essence | Divine Harmony Essences | from £4.88
----------------------

Ruby Red Rose Essence - 20% Discount
This essence connects with the Ruby Red Ray of forgiveness and helps us attune to Christ Consciousness. Its beautiful vibration will gently transmute old pain and sorrow held in the heart chakra leaving love and compassion in its place.
Ruby Red Rose Essence | Rose Collection Essences | from £4.48
----------------------
Sets of Essences

Chakra Essence Set - 20% Discount
A complete set of Chakra Essences makes a wonderful and deep acting toolkit to help you to work with your seven main chakras and three important minor chakra points. The ten Essences in this set are designed to help you to open and balance a specific chakra and to help you to release and work with the thoughts, emotions & energies related to that chakra.
Chakra Essence Set | Chakra Essences | From £42.80
----------------------

Rainbow Light Body Essence Set - 20% Discount
The twelve Rainbow Light Body Essences are very high frequency, finely tuned clearing and activation tools designed to assist in the development of your Light Body or Mer Ka Ba. This set contains all twelve combinations ( Etheric Body, Emotional Body, Mental Body, Causal Body, Earth Star, Soul Star, Hara Activation, Thymus Energy Point, Integration, Crystalline Ray, I Am Presence, Mer-Ka-Ba in an attractive card presentation box.
Rainbow Light Body Essence Set | Rainbow Light Body Essences | £82.40
----------------------
10ml Bach Flower Remedy Sets - 20% Discount
A Bach Flower Remedy set makes a wonderful resource, whether used for yourself, family & friends or as part of a professional practice. Our 10ml Bach Flower Remedy set contains all 38 Bach Remedies along with two bottles of Revival Remedy combination, each of which are handmade with love and care according to the original instructions of Dr Edward Bach. The set comes in a choice of a beautiful natural Linden wood box with a hinged lid or an attractive card presentation box.
10ml Bach Flower Remedy Sets | Bach Flower Remedies | from £113.60
----------------------
Latest News & More...
3 Reasons Why You Don't Trust Your Intuition and How Flower Essences Change That!

Our intuition speaks to us all the time through sensations in our bodies, feelings, gut instincts, energetic vibrations and simply 'knowing' what is best for us. It's often the quiet inner voice which tells you something to make life easier or opens new opportunities for your spiritual expansion.
3 Reasons Why You Don't Trust Your Intuition and How Flower Essences Change That!
9 Gift Ideas for Essence Lovers and Spiritual Souls

We are often asked which essences make the best gifts for family and friends so this is our pick of gifts for all the essence lovers, heart-centred humans, and spiritual souls in your life. Here you will find a selection of beautiful gifts to nourish your loved one's minds, emotions, spirits and souls.
9 Gift Ideas for Essence Lovers and Spiritual Souls
Grounding & Feeling Safe: Base Chakra Essence Review

Our Essence Review for October is for the Base Chakra Essence. The Base Chakra Essence is all about working with fears and insecurities related to safety & survival as well as grounding. So old fears, difficulties with 'grounding', disorientation, disorganization, indecision, difficulty dealing with the pressures of life or fully manifesting creative ideas are all indications for this Essence.
Grounding & Feeling Safe: Base Chakra Essence Review
Well, that's it from us for another year - we look forward to connecting with you again in 2022. In the meantime, we wish you a wonderful month of harmony & positivity and send you much love for a joy filled holiday season.
With Peace & Love,
Catherine, Sam & All at Crystal Herbs
Tel - 01379 608059 ( +44 1379 608059 )
www.crystalherbs.com | Shop
You can also find us on:- Facebook | Twitter | Instagram
Crystal Herbs - 16 Hall Farm, Station Road, Pulham Market, Norfolk. IP21 4XF. U.K.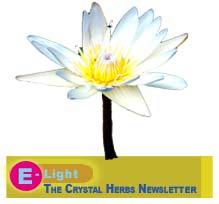 Not subscribed?
If you would like to receive E-Light by email, you can sign up to join here: