Dear Friends,
May, one of our favourite months of the year has arrived with nature fully resplendent in all of her glorious beauty. In the northern hemisphere, the Celtic fire festival of Beltane is traditionally celebrated on the eve of May 1st, a time when spring is at its peak and summer is just beginning. This is the month most associated with the feminine goddess and in which the abundant fertility of the Earth is at its most available.
We hope that despite the currently ongoing restrictions on social interaction and travel, you will have opportunities to spend time this month connecting with the energies of nature and allowing them to bring you peace and nourishment during this strange time we are living through.
In E-Light this Month: the Energies of May, Spiritually Uplifting Opportunities, the Influence of Taurus, A Time to Nurture You, Essence Suggestions for May & our latest Special Offers and News.
All of the Essences, articles and special offers mentioned in this newsletter can be found on our web site at - www.crystalherbs.com

There is a degree of lightness in the cosmic line up for May that will come as a welcome relief from the overwhelming intensity of the energies we have been experiencing since the beginning of the year.
That is not to say that there will be nothing going on, just that by the end of the month you should find yourself feeling a bit lighter and freer than might have been the case recently.
One of the main reasons for this energetic shift is a change in position of the moon's nodes, which 'move house' every eighteen months. On May 5th, the north node of the moon will move from Cancer into Gemini and the south node from Capricorn into Sagittarius.  This will take the pressure off the still overly full Capricorn aspect of the sky and encourage us to approach life with greater curiosity and permission to explore new ideas.
In the energy flow that we have this month there is potential for a greater clarity and consensus of ideas on how to move forward to come to the fore.  There is also a thread in the energetic structure that will be encouraging loving relationships and global goodwill, so it is important that we try our best to foster these qualities in our own lives.
Finding new ways to live in balance, harmony & cooperation with everyone and everything around will be fully supported this month.
The Wesak Festival
The first three full moon festivals of the astrological year, those in Aries, Taurus and Gemini are particularly important energetic gateways through which potent spiritual energies pour onto the Earth each year. The Wesak Festival held on the full moon when the sun is in Taurus is the high point of this inflow of powerful spiritual illumination.
On this full moon the Buddha, as the expression of the Wisdom of God, joins forces with the Christ who is the expression of the Love of God, to pour forth the blessings of the second Ray of Love and Wisdom in a ceremony that takes place on the etheric planes over the Wesak Valley in Tibet. Each year this potent spiritual offering is made available to all of us according to our capacity to absorb and assimilate what is so lovingly poured forth.
Wesak Full Moon
The Wesak full moon this year is on May 7th. This will be a particularly grand energetic gateway so do take time out to meditate, connect and receive the light and love that is being made available. Open your heart in compassion for yourself and others so that you can gather new insight and inspiration for the next part of your journey.
Connect with Mother Mary
May is also the month in which Mother Mary is particularly available to us on the inner planes for healing, blessings and guidance. Set the intention to visit her Temple on the inner planes before you go to sleep at night to take full advantage of this wonderful opportunity.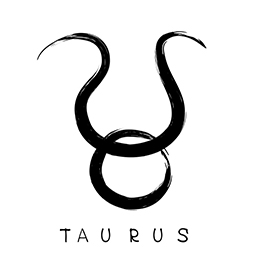 The sun moved into Taurus on April 19th beginning a month-long period during which it will act as a powerful magnifier for the energies flowing into the Earth from the constellation of Taurus.
In western astrology, the earthy feminine energies of Taurus are represented by the sign of the bull. They bring forward the principle of illumination and offer the potential to see beyond the illusions of time and space.
Within the energies of Taurus there is both the power of creativity and an element of potent magnetic attraction which amplifies the desire to create. In its highest form this energy seeks to blend and harmonise all aspects of creation in beauty and love. It is aligned with the forces of enlightenment that remind us of the need to 'to be in the world but not of the world', so that we can turn the magnetic power of 'desire' into a force that will help to bring positive transformation to the many areas of life that currently require resolution.
There is a degree of lightness in the cosmic line up for May that will come as a welcome relief from the overwhelming intensity of the energies we have been experiencing since the beginning of the year.
How are you doing in the restrictive limbo land of social distancing and home confinement? Hopefully, you are coping well and taking advantage of the break in routine to re-orientate yourself in greater balance and harmony.
It has to be said that this is possibly the strangest period of time that we have ever experienced altogether as a collective. With the whole world now in various stages of shutdown, there are very few people who have not had their 'reality' altered in some way by the situation, albeit some more drastically than others.
Even when things start to open back up again it is unlikely that whatever our version of 'reality' was we will get back to it any time soon, if at all. This is not necessarily a bad thing, but it will mean that flexibility and adaptability will be important qualities for us to focus on over the coming weeks and months. It is also important that we do not give up our power to the situation and end up feeling lost and helpless.
Above all, this is a time to nurture and nourish yourself with love and compassion. Whatever is happening for you, just allow, listen deeply to yourself and know that all is well and that you are always loved.
Stay Present with Yourself: take time out everyday to find your centre and to check in with yourself. Notice how you are feeling, what you are thinking and whether these emotions and thoughts are ones that will serve you going forward. Listen deeply in your heart and allow any discomfort to dissolve in the love that you are.
Embrace Your Personal Power: staying centred in your own energetic space is one of the most nurturing things you can do for yourself. Align your energy only with those things that resonate in your heart and that feel nurturing and life enhancing. Cultivate detachment and decline invitations to interact with things that drain your energy or take you into distracting conspiracy theories or unresolvable polarities based on fear and judgement.
Align with your Inner Truth: take time to listen deeply to yourself with compassion and understanding. Align with your own inner truth so that more of your true self can step forward.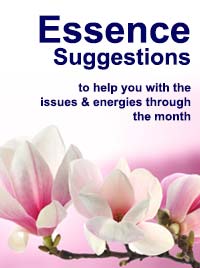 Essence Suggestions for May
We find ourselves in a time where we are being called upon to make many adjustments in our lives. While we are taking a break from 'normality' there is a grand opportunity to re-evaluate and realign our values and direction in life.
Vibrational essences are valuable tools to help us with this process because they are essentially templates that help us to remember and align with a higher frequency more expanded version of ourselves.
As you spend time with yourself this month notice where you feel in alignment and where there are emotions or beliefs that carry mismatched vibrations that you do not want to carry forward.
Here are some suggestions for essences that might be useful along the way, based on our three themes for helping you to Nurture You.
Stay Present with Yourself
Check out Being Present; becoming grounded, Base Chakra and Earth Star for support with coming back to yourself. There can be a variety of uncomfortable emotions and beliefs that pop up for resolution when we try to stay present with ourselves. Here are a few essences suggestions for some of the most common. Fears: Inner Calm; transforming fear, Feeling Safe; trusting life, Strength & Courage Spray; overcoming fear. Not feeling good enough: Feeling Worthy; transforming unworthiness, Inner Freedom; transforming judgement, Self Acceptance; restoring unconditionality. Guilt; Forgiveness; transforming guilt. Resentment; Self Responsibility; transforming resentment.
Embrace Your Personal Power
Check out Solar Plexus Chakra, Auric Protection Spray; safe boundaries and Letting Go; dissolving dependency to see which essence will best support you.
Align with your Inner Truth
Here we need essences that will help you align with the vibration of your heart centre. Purity of Heart, Unconditional Love, Heart Connection Spray; living in love, Inner Wisdom; connecting heart & mind or Higher Heart Chakra all come in this category. Also check out Truth and Loving Communication; honest self-expression for help to own and express your inner truth.
Lastly, the energies of May take us deep into the feminine aspect of creation so here are a couple of essence suggestions to help you connect more fully with this vibration. Female Essence; strengthening feminine, and Divine Mother.

Special Offers for May
We have a new selection of special offers this month with each of the Essences and Sets below on special offer - with a discount of 20%.
Individual & Combination Essences
Heart Chakra Essence - 20% Discount
A powerful combination to help you open your Heart chakra and connect with unconditional love. When the Heart chakra is closed there can be feelings of loneliness, separation or isolation from others, a fear of closeness or a feeling of being unloved. Also good where there is a tendency to be overly critical, jealous or superior, perhaps unable to reach out to others.
Heart Chakra Essence | Chakra Essences | from £4.76
Open to Receive Essence - 20% Discount
This is a powerful combination to help you transform old thoughts or feelings of 'not enough' into a greater sense of abundance – whether in the form of money, love, joy or spiritual connection. It helps you to dissolve any old patterning of poverty consciousness and to open your heart chakra, releasing the barriers preventing oneness with the flow of universal abundance.
Open to Receive | Divine Harmony Essences | from £4.76
Fuchsia Essence - 20% Discount
A powerful and very useful Essence, Fuchsia helps to quickly release pent up emotions such as anger, fear & resentment from the heart chakra, giving you access to the higher perspective on a situation that will allow you to forgive and move on.
Fuchsia Essence | Karmic Essences | from £4.32
Mother Essence - 20% Discount
This Essence helps you to release any difficult patterns or emotions related to the mother or mother figure. It helps develop more love, understanding and forgiveness in the relationship and also helps one feel more at ease with ones own feminine aspects, men need this too!
Mother Essence | Inner Child Essences | £7.72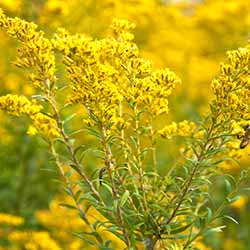 Golden Rod Flower Essence - 20% Discount
Golden Rod is a lovely flower essence which helps to develop the connection between the personality and the soul/ higher self, promoting greater access to spiritual guidance.
Golden Rod Flower Essence | Flower Essences | from £4.40
Rose Quartz Essence - 20% Discount
The lovely Rose Quartz Essence is particularly helpful where there is anger or difficulty with the father or a father figure. It can be used to increase confidence and stimulate creativity and personal expression. The energy of Rose Quartz promotes the ability to be unconditionally loving and accepting of self and others.
Rose Quartz Essence | Gem & Crystal Essences | from £4.40
Self Responsibility Essence - 20% Discount
The Self Responsibility combination is very helpful for working with the issues of resentment, bitterness or feelings that 'life is not fair'. It is very useful if you find it difficult to take full responsibility for yourself, perhaps preferring to blame others for your problems or difficulties in life. It will help to dissolve & transform feelings of resentment encouraging forgiveness and self-responsibility in all areas of life.
Self Responsibility Essence | Divine Harmony Essences | from £4.76
Sets of Essences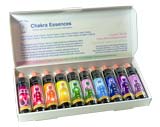 Chakra Essence Set - 20% Discount
A complete set of Chakra Essences makes a wonderful and deep acting toolkit to help you to work with your seven main chakras and three important minor chakra points. The ten Essences in this set are designed to help you to open and balance a specific chakra and to help you to release and work with the thoughts, emotions & energies related to that chakra.
Chakra Essence Set | Chakra Essences | From £41.60

Inner Child Essence Self Select Set - 20% Discount
Healing the inner child helps you develop a more positive personality, balanced emotions and greater spiritual connection, as well as creating powerful soul growth. With this self select set you can choose any twelve different Inner Child Essences to create a set that will help to facilitate the healing of your Inner Child and help you return to the radiance of your pure, true self.
Inner Child Essence Self Select Set | Inner Child Essences | from £76.00
Latest News & More...
Tulip Flower Essence - Self Worth & Honouring Your Unique Gifts
Our new Essence Review is for the Tulip Flower Essence. This lovely essence helps you to see your own self value & recognise and honour your own unique gifts so that they can use them to enhance what you do in all areas of your life.
Transformational Stories - The Violet Flame

Transformational Stories - continuing our series of transformational stories, Eva Townsend shares her experiences with the Violet Flame of Transmutation and the Violet Flame Essence.
The Violet Flame of Transmutation
Ground Your Energy & Radiate Your Light Meditation

The Heart Chakra Essence is a powerful combination to help you to open your heart chakra and connect with unconditional love, releasing feelings of loneliness, separation, isolation, fear of closeness or feelings of being unloved.
YouTube: Ground Your Energy Radiate Your Light Meditation
From E-Light last month, you may have missed:
The Energies of April, Super Full Moon, the Influence of Aries, Planetary Reset, Spiritual Awakening, Meditation, Essence Suggestions for April & our latest Special Offers and News - can can read in full here.
Well that is it from us for this month. We wish you all a wonderful month filled with inner nurturing and spiritual nourishment and send you much love with the reminder to contact us if you need further help or support on your journey.
With Peace & Love,
Catherine, Sam & All at Crystal Herbs
Tel - 01379 608059 ( +44 1379 608059 )
www.crystalherbs.com | Shop
You can also find us on:- Facebook | Twitter | Instagram
Crystal Herbs - 16 Hall Farm, Station Road, Pulham Market, Norfolk. IP21 4XF. U.K.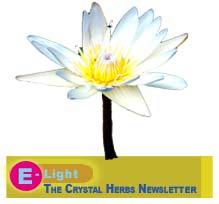 Not subscribed?
If you would like to receive E-Light by email, you can sign up to join here: