Dear Friends,
Happy New Year! Welcome to 2020 and the beginning of a new decade of expansive and exciting transformational opportunities. As we feel into the potentials that the energies of 2020 hold for us all, there is a sense of new purpose unfolding that feels joyful to contemplate but as yet unknown in any great detail. We are looking forward to exploring this as it is revealed as well as sharing it with you along the way.
In E-Light this Month: the Energies of January, Full Moon Eclipse, the Influence of & Conjunctions in Capricorn, Illumination, Release and Commitment, Essence Suggestions for January & our latest news. Our Special Offers include; Solar Plexus Chakra, Bleeding Heart, Aqua Aura and a range of other Essences & sets, all at 20% Discount
All of the Essences, articles and special offers mentioned in this newsletter can be found on our web site at - www.crystalherbs.com

During 2019 increasing quantities of high frequency light poured onto the planet stimulating much change and transformation. This made for a particularly intense year in which each successive month seemed to bring forward new opportunities for us to raise our vibrations and expand our awareness.
Our ability to hold the light and love of our true selves strengthened considerably as a result and now here we are, standing on the threshold of a new adventure waiting to unfold.
The cosmic line-up for January 2020 is going to bring us a most unusual and very full on month energetically. The first two weeks of January will feel particularly intense, however if we can align with the purpose behind the intensity, we will find that we are being offered a grand opportunity to permanently close the door on the past.
On January 10th we have a full moon lunar eclipse, exact at 19.23 UTC, with the sun in Capricorn and the moon in Cancer. If the sky is clear it should be possible to see the eclipse from the UK.
You will probably have felt the energy of this full moon building for a while now which is not surprising as it is likely to create a big energetic ripple. Lunar eclipses create an environment in which the release of old issues from the past can be accelerated, allowing us to more easily shape shift into something new.
This is particularly the case this month as the full moon is happening opposite all the other heavy weight cosmic activity taking place in Capricorn.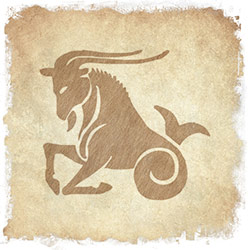 The sun moved into Capricorn on December 22nd initiating a flow of magnified Capricornian energies that will form a powerful backdrop to all the other planetary activity during January, much of which takes place in the Capricorn area of the sky.
Capricorn is represented by the glyph of the mountain goat in personality-based astrology and the unicorn in soul-based astrology.
Within the focussed flow of earthy, Capricornian energy we can find ourselves being encouraged to overhaul the structure and foundation of our lives on all levels, personally and collectively. This will particularly be the case this month given all the other planetary activity taking place in Capricorn.
We have been feeling the building energy of the conjunction that has been forming in Capricorn between the two heavy duty planets, Saturn and Pluto, for some time now.  This conjunction will be exact on January 12th closely following the full moon. The Sun will join the conjunction a few days later, while Mercury, Jupiter and Ceres are also present to add to the potent energetic focus in Capricorn this month.
In this conjunction Saturn and Pluto are effectively creating a 'ring pass not' that will not allow us to take forward anything that is complete, redundant or out of alignment with our higher purpose going forward.
You may well have been feeling the effects of this as a state of building intensity where you feel emotionally squeezed and uncomfortable. Possibly you will have tried to evade the discomfort by employing old tactics of resistance, such as eating, sleeping or watching more TV than usual, only to find that there is still no respite from what you need to look at. This is because we have reached a turning point where we must take responsibility for all aspects of ourselves, owned and disowned, so that we can move into a greater level of self-mastery.
The opportunity being presented here is to permanently close the door on the past by making a commitment to yourself to stand in the light of your truth and power so that you can bring forward that which you came here to offer. New choices relating to the structure of your life may have to be made to accommodate this.
The cosmic line-up for January 2020 is going to bring us a most unusual and very full on month energetically.
The reasons for the building tension that we can feel inside ourselves, as well as see in the world around us, are likely to be fully illuminated in the light of the full moon.
While this might be temporarily uncomfortable, there is really nothing like coming up against the 'brick wall' effect of the Saturn/Pluto conjunction, to make you really stop and take stock of what you are not taking responsibility for.
Illumination
As the light of the full moon penetrates deep into your resistance this month, simply be willing to observe from a new point of observation. Recognise that the distortions in our perspective created by many lifetimes experienced in a 3rd dimensional reality have to be released. They are now redundant. The door to the third dimension began to close in 2012 and since then increasing quantities of high frequency light have flooded onto the planet, raising consciousness and bringing residual areas of darkness into sharp contrast.
Amid the chaos and confusion that this has created in those outer world structures that have a vested interest in holding on to the old, we can see many signs that positive change is taking place. It is important that we continue to focus on the positive in this situation rather than feel overwhelmed at the amount that is still to be done.
Release
Undoubtedly, more darkness will be revealed as we all call in and absorb more light. Remember that the changes we want have to take place through those of us incarnated in bodies. We are being offered a huge amount of help in the form of high frequency light containing the codes that will awaken us from our long sleep, but it is up to each of us to anchor this light into our energy system and physical body and then be willing to allow the release of anything and everything that does not resonate with it. Take the opportunity this month to gracefully release anything in your life that is no longer fit for purpose.
Commitment
Above all the energies this month are requesting that we make a new and ongoing commitment to ourselves to stand fully in our light, power and mastery. Be willing to allow old 'truths' to dissolve so that new more expanded ones can take their place. As we each do this the light pathways on earth are augmented and expanded and new solutions to the many problems that we currently face will come forward.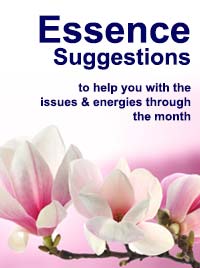 Essence Suggestions for January
This month we have focused our essence suggestions on the three themes that stand out as being important in January's energy flow. These are Illumination, Release and Commitment. 
Illumination
The energies this month will definitely have a focus on illuminating anything that is redundant and unresolved in our lives. There is likely to be some emotional intensity in this illumination that may leave you feeling as though you are temporarily stuck between a rock and a hard place.
We know from experience that this is most uncomfortable, however if you simply make space for yourself and recognise it as a signal that you have hit a patch of resistance, it will be easier to work through and release.
In this situation we often need assistance to make space around an issue so let's start with a reminder of how useful a well-chosen combination of Bach Flower Remedies can be to bring about greater illumination.  Bach Flower Remedies are wonderful re-balancing tools that quickly ease acute emotionally states and help to restore a degree of balance and harmony so that you can gain perspective on what you are dealing with more easily.
Remember that Bach Flower Remedies need to be taken consistently and often to get the best from them.  A good adult dose is 4 drops on the tongue taken at least 8 x a day, however in acute situations take doses more often until balance is restored.
You can find out more about Bach Flower Remedies and the ones that might particularly help you on our website here; Crystal Herbs Bach Flower Remedies. If you need help to make a choice, please do contact us we are always happy to offer advice on what essences will most assist you.
Release
Once you have clarity on what is holding the resistance in place then you can look for a deep acting essence combination to help you with the process of release. Here are some suggestions for essence combinations that deal with some of the most fundamental patterns of resistance that belong to the third dimensional reality we are releasing ourselves from.
Firstly, many old issues are held in place by the vibration of fear. Inner Calm; transforming fear, Feeling Safe; trusting life and Strength & Courage Spray; overcoming fear all provide support to dissolve fears of various kinds.
Next up we have the vibrations of judgement, doubt, guilt, anger, resentment and lack of self-value. These can be difficult emotions to own, however unless we can do this, we cannot release the old stories that these vibrations promote. Check out Inner Freedom; transforming judgement, Inner Certainty; transforming doubt, Forgiveness; transforming guilt, Inner Peace; transforming anger,  Self Responsibility; transforming resentment, and Feeling Worthy; transforming unworthiness for support with any of these issues.
We can also find ourselves facing great resistance from within when we have to make much needed changes in relationships. If you find yourself in this situation this month, then Letting Go might be just the essence you need to help you release and move on with greater ease.
Commitment
Making a commitment to bring through more of our true selves can flag up an immediate resistance if we struggle to love and accept ourselves at some level. Self-Acceptance; restoring unconditionality would be a very supportive combination in this situation.
Finally, for help to anchor more of your divine self into this reality check out, Inner Light; opening to the light, Inner Wisdom; connecting heart & mind, Soul Connection; enlightenment, Hara Activation and Causal Body to see which combination would most support you.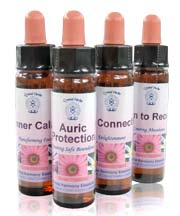 Special Offers for January
We have a new selection of special offers this month with each of the Essences and Sets below on special offer - with a discount of 20%.
Individual & Combination Essences
Solar Plexus Chakra Essence - 20% Discount
This Essence is all about self-definition, personal power, will and positive emotional expression. It's very useful if you feel: oversensitive or too open to others, or have a sense of vulnerability, lack of self worth or issues with personal boundaries, anger or emotional neediness.
Solar Plexus Chakra Essence | Chakra Essences | from £4.76
New Horizons - 20% Discount
A really helpful combination for those who need help to initiate or support change in their lives. Perhaps experiencing a sense of stagnation or inability to see the bigger picture of life. This Essence helps you negotiate the challenges of change, encouraging a stronger connection with the 'bigger picture' of life and dissolving feelings of inertia & stagnation.
New Horizons | Divine Harmony Essences | from £4.76
Pearl Essence - 20% Discount
Pearl balances the emotions and is therefore a very powerful essence for working with a wide range of emotional issues. It helps to develop flexibility in emotional problems, especially those related to spiritual and religious issues. It helps to stimulate insight and greater understanding of our inner feminine aspect and is helpful where there are emotional issues relating to the mother or a mother figure in someone's life.
Pearl Essence | Gem & Crystal Essences | From £4.40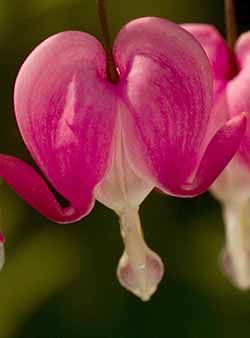 Bleeding Heart Essence - 20% Discount
The Bleeding Heart essence promotes feelings of inner harmony and peace. It does this through its ability to bring a higher understanding to any issue relating to the heart chakra. It is a particularly helpful essence if you feel an unhealthy emotional attachment to another person or situation or where there is buried emotional pain from a previous experience of loss.
Bleeding Heart Essence | Single Flower Essences | from £4.40
Aqua Aura Essence - 20% Discount
Aqua Aura stimulates higher connection and encourages the flow of light through the energy fields. It helps to renews your connection with the earth and the mineral kingdom.
Aqua Aura Essence | Gem & Crystal Essences | From £4.40
Inner Focus Essence - 20% Discount
The Inner Focus Essence is a really good combination if you need help to calm your mind and emotions so that you can deepen your experience of meditation. It will help you to find the inner pathways that will deepen your experience of meditation, bringing a greater sense of centeredness and alignment with your soul.
Inner Focus | Divine Harmony Essences | From £4.76
Heart Connection Spray - 20% Discount
This lovely spray helps to promote a swift cleansing of old emotions that block you from fully opening your heart or simply to help you open your heart more deeply either to yourself or others. It helps to cleanse old emotional pain and remind you of the Love that you are.
Heart Connection Spray | Pure Vibrations Collection | From £8.68
Sets of Essences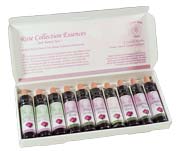 Rose Collection Essences - Self Select Set - 20% Discount
The Rose Essences and Combinations in this range work with the heart chakra and help you to release all that is not love within your heart. The consciousness of the heart chakra is one of balance and unity and brings the gifts of inner peace, serenity, connection and unconditional love. With this set you can choose your own selection of ten of our Rose Essences & Combinations to awaken and balance your Heart Chakra.
10ml Rose Self Select Set | 25ml Rose Self Select Set | Rose Collection Essences | from £38.40

Angel Essence Set Two - 20% Discount
The Angel Essences work with the energies and frequencies of the Angels to help you to create a bridge between your everyday world and that of the Angelic Realms. The ten Angel Essences in this set are: Beauty, Determination, Grace, Harmony, Hope, Mercy, Strength, Transmutation, Truth and Wisdom. They are lovely Essences to use, either in the moment when you're in need of help or inspiration, or longer term to work with more deep seated issues or patterns.
Angel Essence Set Two | Angel Essences | From £38.40
Latest News & More...
Chamomile Flower Essence – Calmness, Relaxation & Serenity
Calmness, Relaxation & Serenity - our Essence Review for November is for the Chamomile Flower Essence. This lovely single Flower Essence helps to align the mental body and balances the solar plexus chakra allowing the release of emotional tensions, bringing calmness, serenity & freedom from worry.
Find out more: Chamomile Flower Essence Review
From E-Light last month, you may have missed:
The Energies of December, December Full Moon and Chiron's Healing Power, 12 12 Gateway and the Winter Solstice, The Influence of Sagittarius, Healing the Wounds of Separation, Essence Suggestions for December & our latest news - can can read in full here.
Well that it from us for this month. We wish you all a wonderful month filled with insight and illumination and send you much love with the reminder to contact us if you need further help or support on your journey.
With Peace & Love,
Catherine, Sam & All at Crystal Herbs
Tel - 01379 608059 ( +44 1379 608059 )
www.crystalherbs.com | Shop
You can also find us on:- Facebook | Twitter | Google+ | Instagram
Crystal Herbs - 16 Hall Farm, Station Road, Pulham Market, Norfolk. IP21 4XF. U.K.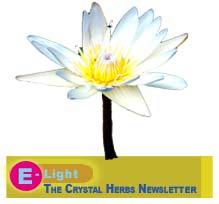 Not subscribed?
If you would like to receive E-Light by email, you can sign up to join here: