Dear Friends,
Tulip Flower Essence - Self Worth & Honouring Your Unique Gifts - our Essence Review for April is for the Tulip Flower Essence. This lovely Essence helps you to see your own self value & recognise and honour your own unique gifts so that they can use them to enhance what you do in all areas of your life.

We hope that you enjoy this newsletter and as ever, we're always delighted to hear from you if you have any questions or need any help - 01379 608059 or [email protected]
All of the Flower, Gem & Crystal Essences and special offers mentioned in this newsletter can be found at: www.crystalherbs.com
Tulip Flower Essence Review
Our subject for this month's Essence Review is Tulip, one of the many single flower essences available in our repertory.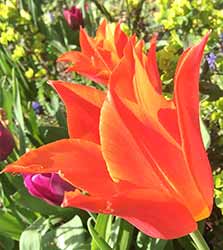 Tulip's Important Message
While sitting quietly enjoying the sunshine and peace of our garden the other day I became very aware of the energetic presence of the many beautiful tulips that are currently out in flower there.
As I acknowledged the many different colours and shapes of tulip all standing tall as they opened their petals in the warmth of the sun, the message that they broadcast was clear. Enjoy the uniqueness of your own beauty and share it joyfully with those around you.
This is an especially important message for all of us right now as we are being called to make new choices both for ourselves and the future of our world. The reality we have come to think of as 'normal'  is currently being shaken by the virus sweeping the planet, yet below the surface of this challenging event new green shoots of possibilities are opening up both within us and in the world around us.
We have reached a 'planetary reset' point and we are being called to make new choices based in the consciousness of the heart.
New Choices
These new choices must begin within each one of us and in particular with a decision to love and value ourselves. This foundational step is not easy because so many of us still deny ourselves love and refuse to see the value and uniqueness that we bring to the world just by being here.
The high frequency love & light that is now flooding onto the planet to help us raise our consciousness, has been illuminating these deeply held old beliefs and requesting us to release our mis-perceptions and align with the beauty and uniqueness of our divinity.
Maybe you have been feeling an inner prompting to review how you think and feel about yourself. Possibly you have connected with some deeply painful beliefs that do not allow you to see yourself as valuable. Perhaps it has come into your awareness that you have been hiding your light from the world. If so, Tulip Essence might be just what you need to assist you to make changes.
Tulip Essence
Tulip essence is an excellent essence to take when you have forgotten how to see your own self value and worth from a balanced perspective. It will gently nudge you to notice how much you have already achieved on your journey through life and remind you to give yourself permission to own all of who you are so that your uniqueness and beauty can shine forth into the world.
Like the stately tulip, stand tall and open to the warmth and love of the Source of your being, owning your divinity and bringing forth what you have brought to share with the world at this important time.
Nurtures and expands true inner self-value
Reminds you how to honour your own unique gifts
Aligns you with your innate divinity
Strengthens your ability to be yourself
Helps you to honour the uniqueness of others
How to Use
Tulip works extremely well taken as a single essence on its own. An effective dose for most adults is four drops on the tongue 4 x a day, straight from the stock bottle. For best results take consistently for a period of two to four weeks.
It is also very effective mixed into a stock combination with other deep acting Flower, Gem or Crystal essences if you want to focus on an issue in more depth.
Tulip is one of the essences included in the Feeling Worthy combination from the Divine Harmony range.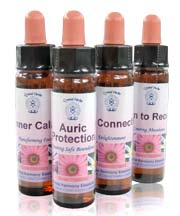 Current Special Offers
We have a new selection of special offers this month with each of the Essences and Sets below on special offer with a 20% discount.
Individual & Combination Essences
Higher Heart Chakra Essence - 20% Discount
A lovely and supportive combination for helping with issues around forgiveness and compassion. It's particularly useful for when you need help to forgive yourself or others and for developing compassion and the ability to love yourself unconditionally.
Higher Heart Chakra Essence | Chakra Essences | from £4.76
Feeling Safe - 20% Discount
This Feeling Safe Essence dissolves the belief that 'the world is not a safe place' and is a powerful combination for those who 'never feel safe', or perhaps have an unjustifiable sense of impending doom. It helps to promote trust in the flow of life and encourages a sense of inner security. It's also helpful if you experience difficulty coping with change or lack of trust that you will always be looked after.
Feeling Safe Essence | Divine Harmony Essences | from £4.76
Strength & Courage - 20% Discount
This powerful spray combination will help you to dissolve and transform vibrations of fear and remind you of your own innate strength and courage and the love that is your true self.
Strength & Courage Spray | Pure Vibrations Collection | From £8.68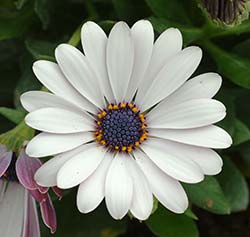 Osteospermum - Flower Essence - 20% Discount
Osteospermum helps you to receive and to open up to others and the universal flow of energy or abundance. As well as being available as a single Essence, Osteospermum is also one of the Essences in the Open to Receive combination.
Osteospermum Flower Essence | Flower Essences | From £4.40
Pansy Flower - Flower Essence - 20% Discount
Pansy Flower Essence promotes vitality and wellbeing. It strengthens the etheric blueprint and expels impurities and it also stimulates the mental body and your intuition.
Pansy Flower Essence | Flower Essences | From £4.40
Grief - Inner Child Essence - 20% Discount
This lovely essence works powerfully at an emotional level, helping you to release and transmute grief in all its forms. It will help you to work with the recent grief of loss of a loved one through death, divorce and also other more subtle forms of loss such as home, work or pets. It also helps to release old buried grief brought in from previous lifetimes.
Grief - Inner Child Essence | Inner Child Essences | £7.72
Metatron's Blend Essence - 20% Discount
This essence is a blend of all five Platonic Solid shapes and the Sphere together. The energetic patterning of Metatron's Cube is also incorporated into this combination of essences. It acts as a powerful reminder to our energetic matrix of its original structure and form, as well as stimulating the conscious memory of the sacredness and interconnectedness of all life.
Metatron's Blend Essence | Platonic Solid & Sacred Geometry Essences | from £4.32
Sets of Essences

10ml Bach Flower Remedy Sets - 20% Discount
A Bach Flower Remedy set makes a wonderful resource, whether used for yourself, family & friends or as part of a professional practice. Our 10ml Bach Flower Remedy set contains all 38 Bach Remedies along with two bottles of Revival Remedy combination, each of which are handmade with love and care according to the original instructions of Dr Edward Bach. The set comes in a choice of a beautiful natural Linden wood box with a hinged lid or an attractive card presentation box.
10ml Bach Flower Remedy Sets | Bach Flower Remedies | from £110.40

Archangel & Ascended Master Essence Set - 20% Discount
A complete set of Archangel & Ascended Master Essences contains the four Archangel Essences and six Ascended Master Essences, helping you to connect with the beautiful gifts and frequencies of these beings. Each of the essences are vibrationally attuned to the consciousness of a particular Archangel or Ascended Master and will help you to link more easily with the web of light and higher consciousness of the Spiritual Hierarchy.
Archangel & Ascended Master Essence Set | Archangel & Ascended Master Essences | from £38.40
Latest News, Articles & Information
Transformational Stories - The Violet Flame

Transformational Stories - continuing our series of transformational stories, Eva Townsend shares her experiences with the Violet Flame of Transmutation and the Violet Flame Essence.
The Violet Flame of Transmutation
Grounding & More – The Being Present Essence Review

Being Present is for staying fully present and focused in the now. Its good for if you find yourself easily 'spaced out', ungrounded or if you drift off into a dream world of 'what ifs', making it difficult to stay present and focused.
The Being Present Essence Review
9 Essences to Help You Stay Calm & Balanced

A few thoughts on the current Coronavirus situation – our world has been in a particularly unsettled, chaotic state for some time now, but despite this everyday life has continued to function with a reasonable degree of 'normality' for most people. However, this has now changed with the unexpected arrival of the coronavirus, a pandemic which is gradually turning everything upside down and rocking the foundations of everyday lives all around the world.
9 Essences to Help You Stay Calm & Balanced
Well that's it from us, it just remains for us to wish you a good month and to remind you to contact us if you need any help or support: Contact Us
With Love, Peace & Blessings,
Catherine, Sam & All at Crystal Herbs
Tel - 01379 608059 ( +44 1379 608059 )
www.crystalherbs.com | Shop | [email protected]
You can also find us on:- Facebook | Twitter | Google+ | Instagram