Dear Friends,
Grounding & Presence - our Essence Review for September is for the Earth Star Light Body Essence. This powerful and deep acting Essence helps you to effectively ground and focus energy. Being properly grounded in this way is essential for us to attune fully with our Higher-Selves and the higher realms.
We hope that you enjoy this newsletter and as ever, we're always delighted to hear from you if you have any questions or need any help - 01379 608059 or [email protected]
All of the Flower, Gem & Crystal Essences and special offers mentioned in this newsletter can be found at: www.crystalherbs.com
Earth Star Essence Review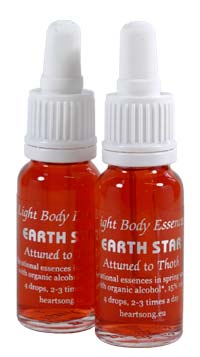 So this month's Essence Review is for the Earth Star combination from the Rainbow Light Body Essences.
About Your Earth Star
Your Earth Star is part of your subtle anatomy system, a spinning vortex of energy that is situated below your feet, in direct alignment with your base chakra. It is an anchor point for your physical and subtle bodies as well as your connection into the energetic system of the Earth. When it is operating efficiently it literally plugs you into the planet through the magnetic grid and the Ley Line system of the Earth.
As humanity once again becomes more conscious and awake, subtle energy points like the Earth Star are becoming more active because they are needed for us to be able to hold higher levels of consciousness. The memory of our ability to draw in high frequency light and love from Source, then flow it through our physical and energetic bodies into the Earth and back through the cosmic consciousness grid, is now beginning to come alive for many people. A fully functioning Earth Star is essential for this process as we must be fully anchored and connected into the Earth before we can maintain this life enhancing flow.
If you are unsure how to locate this point in your own energy system take a moment to sit quietly with yourself. Take a few centering breaths and then move your focus to your base chakra, allowing it to expand and spin with your breath and focus. Then imagine dropping an energetic grounding cord from your base chakra into the Earth, 25 – 30cms below your feet, until you connect with your Earth Star chakra. As you pay attention to what this feels like notice that it is connected energetically into the Earth's energy system and that you can both send and receive love through this connection. Notice the stability that this connection provides and energise it often.
The Earth Star Essence
This essence combination is designed to help activate and expand all the functions of your Earth Star chakra, so if you are experiencing difficulty staying present in life or making everyday things work for you then this would be a good essence to consider
It is also a very helpful essence to take when you know that you need to expand your ability to be grounded and present in your body, perhaps in a way that you have never quite managed before.
We have also found it to be a particularly valuable resource to use when we are going through periods of transformation and transition.  In this situation it not only helps to keep you focussed in your body but also assists us to anchor the learning from the experience into our everyday reality.
The Earth Star combination is also one to keep in mind if you find yourself experiencing difficulty using and integrating the many high frequency energies that are currently flowing onto the earth right now. If the Earth Star is not open enough to act as an anchor, then there can be unconscious resistance to this process. Taking the essence for a while will help you to move to a new level with this.
How to Use
The Rainbow Light Body Essences are very high frequency essences, so if you have never taken one before we recommend that you start by taking 4 drops once a day. If you feel comfortable with this then increase to four drops twice a day until the bottle is finished.
It is generally good to take an essence consistently over a period of time to get the best benefit from it, however you could also use the Earth Star combination on an occasional basis to help when you feel that you have lost your grounding and need some help to reconnect. In this situation take 4 drops on your tongue once or twice a day until you feel balanced again.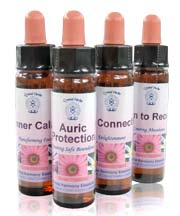 Current Special Offers
We have a new selection of special offers this month with each of the Essences and Sets below on special offer with a 20% discount.
Individual & Combination Essences
Being Present Essence - 20% Discount
This is a very helpful combination for staying fully present and focused in the now. Its good for if you find yourself easily 'spaced out', ungrounded or if you drift off into a dream world of 'what ifs', making it difficult to stay present and focused. Also helpful where there are difficulties starting or completing jobs.
Being Present Essence | Divine Harmony Essences | from £4.76
New Horizons - 20% Discount
A really helpful combination for those who need help to initiate or support change in their lives. Perhaps experiencing a sense of stagnation or inability to see the bigger picture of life. This Essence helps you negotiate the challenges of change, encouraging a stronger connection with the 'bigger picture' of life and dissolving feelings of inertia & stagnation.
New Horizons | Divine Harmony Essences | from £4.76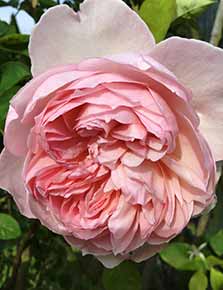 Gentle Hermione Rose Essence - 20% Discount
A beautiful essence that gently expands the petals of the heart chakra, helping to dissolve anything preventing us from seeing ourselves as worthy of love. It focusses the vibrations of unconditional love, stimulating us to nurture the spark of Divine Love held deep within our own heart centre.
Gentle Hermione Essence | Rose Collection Essences | from £4.32
Jade Crystal Essence - 20% Discount
Jade promotes unconditional love and inner nurturing, helping to release old issues that suppress the ability to feel love. It has a particular impact on the Heart chakra and Throat chakra.
Jade Crystal Essence | Gem & Crystal Essences | from £4.40
Stilless - Inner Child Essence - 20% Discount
The Stillness Essence is all about developing patience. Impatience leads to an angry or snappy nature, nervous irritability and reduces the flow of life force energy through the energetic structure. As we become more patient, all levels of our being become more relaxed & our pace of life seems to slow down. Making 'time' to meditate each day helps our mind to stop racing & more of our spiritual nature to develop.
Stillness Essence | Inner Child Essences | £7.72
Hara Activation Essence - 20% Discount
A really good Essence for helping you to promote a sense of true purpose & fulfilment in your life, as well as a greater sense being centred in your physical body. The Hara centre creates a focus on the need to be Divine Will in action and we cannot complete our Soul purpose when this centre is weak or inoperative.
Hara Activation Essence | Rainbow Light Body Essences | from £7.72
Sets of Essences

Rainbow Light Body Essence Set - 20% Discount
The twelve Rainbow Light Body Essences are very high frequency, finely tuned clearing and activation tools designed to assist in the development of your Light Body or Mer Ka Ba. This set contains all twelve combinations ( Etheric Body, Emotional Body, Mental Body, Causal Body, Earth Star, Soul Star, Hara Activation, Thymus Energy Point, Integration, Crystalline Ray, I Am Presence, Mer-Ka-Ba in an attractive card presentation box.
Rainbow Light Body Essence Set | Rainbow Light Body Essences | £82.40
Belief Patterns Set - Divine Harmony Essences - 20% Discount
Belief patterns are created when emotion and thought are combined with a sufficient focus of intent. Our powerful beliefs shape the reality we create in our lives both individually and collectively. This set contains ten deep acting Flower, Gem & Crystal Essence combinations to clear & release old ingrained beliefs and to help to create more balanced outcomes & choices. The ten Essences are: Auric Protection, Being Present, Feeling Safe, Healing Abuse, Healing Relationships, Inner Harmony, Letting Go, Open to Receive, Sexuality and Transforming Addiction.
Belief Patterns Set | Divine Harmony Essences | From £41.60
Latest News, Articles & Information
Queen Anne's Lace – Clarity & Focus of Spiritual Ideas
Our most recent Essence Review was for the Queen Anne's Lace Flower Essence. This lovely Essence stimulates the development of clairvoyance (inner vision) and telepathy. It opens the crown chakra and calms the mental body, enhancing the ability to see the bigger picture of a situation.
Find out more: Queen Anne's Lace Essence Review
Well that's it from us, it just remains for us to wish you a good month and to remind you to contact us if you need any help or support: Contact Us
With Love, Peace & Blessings,
Catherine, Sam & All at Crystal Herbs
Tel - 01379 608059 ( +44 1379 608059 )
www.crystalherbs.com | Shop | [email protected]
You can also find us on:- Facebook | Twitter | Google+ | Instagram