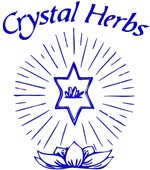 How Do I?
Some quick tips on using some of the features
of the Crystal Herbs site.
Choose My Currency
You can change the currency shown in the shop from default Pounds Sterling to U.S. Dollars or the Euro or the Yen. You can simply use the drop down currency menu in the header section at the top of the site.
Please note that changing the currency option will convert the prices to display in your chosen currency, but your card will be charged in Pounds Sterling at the current exchange rate. You will see the actual total that you will be charged in the payment stage before you confirm your order.
Change My Address Details
You can change your address details, email address and password by logging into your account.
Once logged in, under Change Details, click 'Change password and/or other details'.
Order & Pay by Phone or Post
You are very welcome to order and pay by phone or post if you would prefer. If you would like to pay offline, simply call us with your Credit or Debit card information and we will take your payment manually here at Crystal Herbs.
Alternatively, you may also pay by cheques drawn on U.K. bank accounts, or U.K. Postal Orders. You can find more details about ordering by phone or post here.
Convert Militres to Ounces
Our bottles come in 3 sizes. For your convenience you can find below their approximate milliliter (ml) to Ounce conversion:-
ML to U.K. Ounces
10ml - 0.351 Ounces
15ml - 0.528 Ounces
25ml - 0.879 Ounces
ML to U.S. Ounces
10ml - 0.338 Ounces
15ml - 0.507 Ounces
25ml - 0.845 Ounces