Flower Essences
A wonderful range of single Flower Essences,
handmade with love and care.
Flower Essences are a great tool to help you with your personal & spiritual growth. Each Flower holds a certain vibrational frequency or energy, which when taken, begins a process of helping to restore balance and harmony to mind and emotion.
More On Flower Essences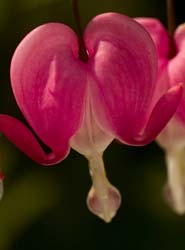 We have around 300 single Flower Essences each hand made with love and care and also twenty essences in our Flower Essence Collection set. You can use these Flower essences as individual essences or mix them into combinations with a unique personal focus on the patterns that you want to work with.
We use these Flower Essences as the foundation of most of the rest of our range of essences.
About our Flower Essences
Crystal Herbs single Flower Essences are made by the sun method of potentisation, with the loving help of the Nature Kingdom and the Angelic and Ascended Realms.
Each of our Flower Essences are prepared as stock level essences, and we recommend that you take them directly from the bottle rather than dilute them further, in this way you will gain maximum benefit from their healing vibrations. Preserved in Organic Brandy.
These Essences can be combined by mixing equal quantities of two, three, four or five stock essences in a clean 25ml bottle.
Alternatively we can make stock level combinations of Flower Essences for individual needs (25ml size only, max 4/5 essences).
Single Flower Essences may also be purchased as a self selected set of ten essences in a card box (10ml or 25ml size).
Selecting a Flower Essence for Yourself
Each Flower Essence has a different focus on a thought, emotion, belief pattern or aspect of the bodies energetic system. You can explore what each of our Flower Essences does here in the shop - Flower Essences
You can also explore our full range of combination essences, many of which use these single Flower Essences, here - Our range of Essences
How To Use the Single Flower Essences
Take 4 drops on the tongue from your chosen Flower Essence/ combination between 2 & 4 x a day, continuing until the bottle is finished. For best results take straight from the stock bottle sent, do not dilute. Preferably take 10 minutes away from food and drink.
Please Note - Using vibrational essences does not replace medical treatment.
Storage Advice - It is best to store vibrational medicine in a cool place away from TV's, microwaves, computers etc.



Help & Advice
If you need any help or advice with choosing or using the these Flower Essences, please do contact us.

Handmade with Love & Care
From making the Mother Tincture to bottling and labelling the stock bottles that we send you, each essence is handmade with love and care helping to ensure that we provide you with the best possible quality of essence.