Crystal Herbs - Flower, Gem & Crystal Essences
Here at Crystal Herbs we offer a wonderful range of Bach Flower Remedies and Flower, Gem & Crystal Essences, as well as information and support for your personal journey.
As a specialist Flower Essence company our main focus is on producing the best quality Flower, Gem & Crystal Essences that we can so that you have the tools that you need to empower and help yourself
About Crystal Herbs
We have been making and selling Flower, Gem & Crystal Essences for over 30 years and our focus is on providing you with the best possible quality of essence. To that end all our essences are hand made with love and consciousness and are preserved in organic brandy.
So whether you are new to the transformative power of essences or simply new to our essences, we hope you find within our range of essences, our blog, support information or consultation services something that enhances your life and personal journey in some way.
Our Essences
Handmade with Love & Care
Preserved in Organic Brandy
A wonderful range of high quality essences to assist your personal growth.
30 years of experience making and developing Flower & Gem Essences.
Help, advice & support available.
Our Core Values
Crystal Herbs began back in the late 1980's as a small business dedicated to providing people with both the information and the tools that would enable them to create a more meaningful and empowered life for themselves.
Thirty years on we have grown in size and now produce a very much wider range of essences than we did in those early days, but our core values remain the same; to help people reconnect with the essence of who they truly are through self-empowerment and spiritual growth.
To this end we have created a wonderful range of high quality Flower, Gem & Crystal Essences over the years, which we continue to make by hand with love and consciousness. Alongside this, it remains our focus to provide the help, information and knowledge that is required for everyone to understand how to use vibrational essences to their best advantage.
A Conscious Co-Creation
From the beginning, our work at Crystal Herbs has been guided by wonderful channeled information from the Ascended Master Kuthumi. All of our essences are a co-creation with the Ascended Realms, Devas, Nature Spirits, the Angelic Kingdom and our own Higher Selves.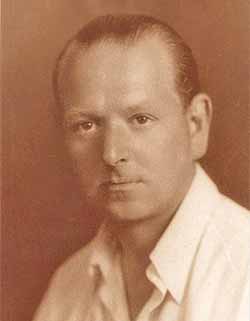 The Inspiration of Dr Bach
Dr Edward Bach and his work has been an enduring source of inspiration for us over the years that we have been developing and producing our essences. In his books and writings he offers a vision of a new world yet to come in which the physician of the future will be able to provide both the wisdom and the natural remedies that will help their patients to restore harmony through a greater understanding of themselves. This is also our vision of true harmony and is therefore the service that we aim to provide in our own way for as many people as we can, because we recognise that it is only through the work that each of us does to raise our own level of consciousness that humanity as a whole will be able to evolve enough to create that new reality.
Explore Our Range of Essences
From the gentle acting Bach Flower Remedies to deeper acting Flower, Gem & Crystal Essences & Combinations, we have a wonderful range of Essences to choose from.
Crystal Herbs Today
Today Crystal Herbs is run by Catherine Keattch and Sam Cremnitz, along with a dedicated team who are all trained practitioners and healers in their own right and very much committed to their own personal & spiritual growth.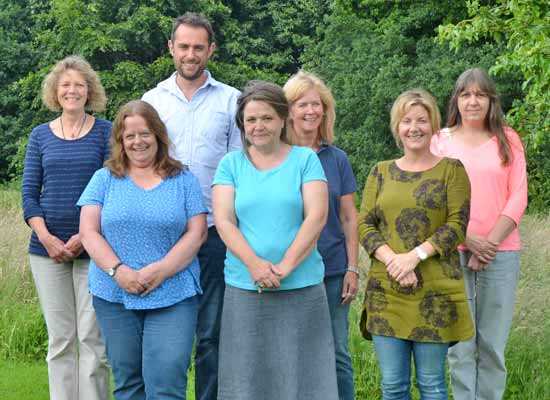 Catherine Keattch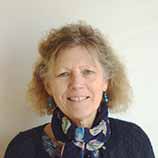 Catherine is a director at Crystal Herbs and has been with us since the early 1990's. She is a trained essence practitioner, energy healer, teacher and workshop leader. She loves creating vibrational essences and greatly enjoys making the mother tinctures that allow us to provide our wide range of flower, gem & crystal essences. Her passion is to provide the knowledge, wisdom and tools that will support others to find greater harmony, well-being and spiritual fulfilment in their lives.
Sam Cremnitz

Sam is a director at Crystal Herbs and has been with us since 1996. He is passionate about all aspects of Flower & Vibrational Essences, from making and developing them, to using them for personal and spiritual growth. Sam is a trained essence practitioner, energy healer and teacher and loves sharing knowledge and information about Essences and any other tools that help us to re-connect with our hearts and the true essence of who we are. Sam is currently treasurer for the British Association of Flower Essence producers.
You can find Sam on Instagram here
Our Home In Norfolk in the U.K.

Click on the above image for a selection of photos of our lovely home in Pulham Market, in the depths of the Norfolk countryside.
Find Out More and Get Involved
We Send All Around the World

It is with great joy that we have seen the interest in vibrational essences increase enormously in recent years and it still gives us a thrill to be able to send small, medium and large packages of Essences to areas all around the world, knowing that they carry within them the seeds of new growth and understanding for the future.
Retail, Practitioner, Wholesale & More

We sell to retail customers all aroud the world. However, in addition to our normal retail accounts, we also offer range of other accounts. So if you are a Practitioner or a Therapist, have a Shop, are a Distributor or would like to become an Affiliate, you can find out more about what we offer here:
Crystal Herbs Latest News & More

You can catch up with our Latest News, Articles, Events and Special Offers on our main Latest News Page, and you can also find latest news posts, pictures and information about Crystal Herbs and from the flower essence world and more on the Crystal Herbs News section of our blog.
Join Our Email Newsletters

Inspiration on Flower Essences & Spiritual Growth and Special Offers to your inbox. We have three monthly email newsletters exploring Flower & Vibrational Essences.... Our E-Light newsletter on essences and personal & spiritual growth, our Essences for Sharing newsletter for essence reviews and more and our Special Offers newsletter for our latest offers on our range of handmade essences
Find Us On Social Media
Trade Organisations....
Crystal Herbs is a member of the
British Association of Flower Essence Producers (BAFEP)

BAFEP is the trade association for producers of Bach Flower Remedies and other types of Essences, both in the UK, EU and beyond. It advises on the standards of production, labelling and advertising in accordance with the guidelines as laid down in law by various UK governmental agencies.
You can find out more about the BAFEP on their website - www.bafep.com
Crystal Herbs is also a friend of the British Flower & Vibrational Essences Association

The BFVEA is a professional organisation and has been established for over 10 years. Their membership consists of practitioners and tutors of flower essence therapy and they aim to support and serve their best interests as well as providing an information resource for the general public.
You can find out more about the BFVEA on their website - www.bfvea.com.
The Biodynamic Agricultural Association

Crystal Herbs also supports and is a member of the The Biodynamic Agricultural Association. The BDAA promotes biodynamic farming and gardening which helps to revitalise nature, grow nourishing food and advance the physical and spiritual health of humanity. More on the BDAA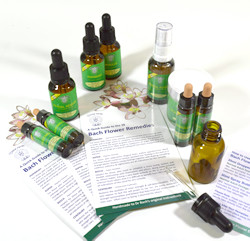 ---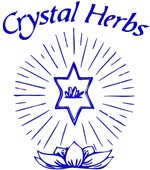 Crystal Herbs Ltd
16 Hall Farm, Station Road, Pulham Market, Norfolk. IP21 4XF. UK.
Tel: 01379 608059 - Contact Us
Registered in England & Wales No. 07451650.
VAT No. 102 9624 36.
---

Handmade with Love & Care
From making the Mother Tincture to bottling and labelling the stock bottles that we send you, each essence is handmade with love and care, helping to ensure that we provide you with the best possible quality of essence.