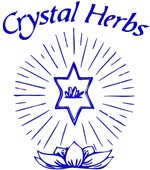 Help and Advice
Welcome to the Crystal Herbs help and advice section.
Help with Choosing An Essences
You can find help & advice on choosing yourself an essence on our 'Choosing An Essence' page. This page covers the various methods for choosing an appropriate essence from our range and how to get further help. It also has on it our Essence Selector, which will help you to find an Essence/ Combination for a specific issue.
If you would like more in-depth help with choosing an Essence, you might also like to try our Personal Essence Consultation.
General Help & Advice
If you have a question, or would like some general help and advice about any aspect of taking or using Essences, please do give us a call and one of our team would be happy to help.
Ordering
If you have any problems with placing your order, the payment process, delivery, or if you have a problem with an item in your order, please do contact us.
Please also see the 'Help and Advice on Ordering' options on the right hand side of this page.