Privacy & Cookies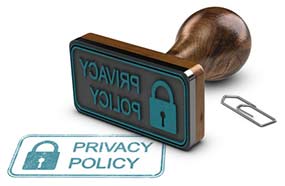 We love making and selling our range of handmade Flower, Gem & Crystal Essences and we'd like your shopping experience with us to be equally enjoyable. To that end it is very important to us that we give you an enjoyable and easy shopping experience, while respecting and protecting your privacy and your personal information.
On this page you can find our Privacy Policy and an explanation of how we use Cookies on our website.
---
Our Privacy Policy
A Quick Snapshot....
We never disclose or share any customer information to any third parties or other companies, other than those required to process your order.
The information collected during the course of an order ( name, address etc ) is only used to process your order.
Payments made online are securely processed through Worldpay or Paypal, so neither we nor anyone else will see your card payment details. Card details for payments made offline/ over the phone are shredded immediately after processing your order.
Cookies: the shopping area of our site uses Cookies to keep track of the contents of your shopping cart once you have selected an item ( you may choose not to use Cookies, but this will mean that you won't be able to use the shopping cart facility.). We also use cookies as part of our web analytics. Cookies on the Crystal Herbs Site.
We do not send random marketing emails to personal email addresses (spam).
We conform to the requirements of the Data Protection Act, 1998.
In More Detail....
The Data That We Collect & Store
You can explore the Crystal Herbs website without giving us any of your personal information (see more information on Google Analytics).
Shopping: If you wish to place an order with us, we will need some basic account information from you so that we can fulfil your order. This information we will use to fulfil your order and we will keep a record of this information on our database in the form of a customer account file. We will also keep a record of your purchases as part of this account file.
Payment: When you order online all of your payment information is passed through either Worldpay or Paypal and is therefore processed on their secure servers, so neither we nor anyone else will see your card or payment details. If you would like to pay over the phone, you are very welcome to call us with your Credit or Debit card information and we will take your payment manually here at Crystal Herbs. All of your card payment details will be thoroughly shredded as soon as the payment has been processed.
Protecting Your Data: We take all reasonable measures to ensure the safety of your information. We have dedicated and secure web-hosting for our website, all areas of the site run on SSL (Secure Sockets Layer) and your online password is hash protected. Any data that we store digitally here at Crystal Herbs is protected
Data Sharing: we never disclose or share any customer information to any third parties or other companies, other than those required to process your order.
How We Use Your....
1. Email Address: Your email address is the unique identifier for your online account. We will email you with a confirmation of your order and when your order is dispatched ( unless you request us not to ). We may also use your email addresses to contact you if we have any difficulties processing your order, and we may also use your email for shipping notifications if we dispatch your order by courier.
2. Telephone Number: We ask for a telephone simply so that we can contact you in case we have a problem processing your order. We will never use your phone number to call you other than in regard to your order. If we dispatch your order by courier ( or by Royal Mail to some countries around the world ) we may add your phone number to the shipment so that the delivery company can contact you in the event that they can't find your address or have a problem delivering your shipment.
Newsletters
If you choose to sign up to one of our newsletters we will use your email address to send you the newsletter that you have requested. If at any time you wish to stop receiving that newsletter, you can unsubscribe using the unsubscribe option at the bottom of every newsletter. We never disclose or share any email addresses or any other personal information with any third parties or other companies.
Practitioners
If you apply for a Practitioner Account with us, we will only use the information that you supply to us ( name, address, contact details, qualifications etc ) to administer your account and fulfil your orders. We never disclose or share any customer information with any third parties or other companies.
Contacting Us
If you have any questions about our Privacy Policy please contact us here.
Our full contact details are as follows: Crystal Herbs Ltd, 16 Hall Farm, Station Road, Pulham Market, Norfolk. IP21 4XF. UK. Tel: 01379 608059 or 01379 608032 Web: www.crystalherbs.com
VAT No. 102 9624 36. Registered in England & Wales No. 07451650.
You can find information on our terms & conditions here: Terms & Conditions
---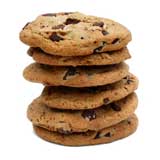 Cookies
Here you can find out more about what 'cookies' are, how they are used on the Crystal Herbs site and how you can switch cookies off in your web browser.
What are Cookies
'Cookies' are not actually programs, but simply small text files that are stored by your browser (e.g. Firefox, Chrome, Edge or Internet Explorer etc ) on your computer, tablet or mobile phone. Normally they will contain two pieces of information: a site name and unique user ID and they allow websites to store such things as user preferences, thus enabling the site to recognise a user and respond appropriately.
How We Use Cookies
Online Shop: The shopping area of our site uses basic Session Cookies to keep track of the contents of your shopping cart once you have selected an item, for logins and other temporary data. These cookies are essential to the functionality of the shopping cart and while you may choose not to use these Cookies, this will mean that you won't be able to use the shopping cart facility effectively.
Anonymous Website Analytics: We use Google Analytics to help us to understand how you, our visitors, interact with our site. Here is how Google describe their use of cookies: "Google Analytics uses cookies to define user sessions, as well as to provide a number of key features in the Google Analytics reports. Google Analytics sets or updates cookies only to collect data required for the reports. Additionally, Google Analytics uses only first-party cookies. This means that all cookies set by Google Analytics for your domain send data only to the servers for your domain. This effectively makes Google Analytics cookies the personal property of your website domain, and the data cannot be altered or retrieved by any service on another domain." Google Analytics does not collect identifiable information such as name or email addresses etc.
How do I turn cookies off?
If you do not wish to use Cookies you will find that it is possible to prevent your web browser accepting cookies or to be selective about which sites you accept cookies from.
Modern browsers give you the option to manage your cookie settings; normally these can be found in the preferences or options menus. For more information on how to disable cookies in your web browser, do a Google search for disable cookies and the name or your web browser, i.e. "disable cookies in Firefox"
* Please note though that turning off Cookies altogether may cause some aspects of a website either to work only partially or not at all.
If you have any questions or queries about our use of cookies, please contact us.