Choosing An Essence For Yourself
A Guide to How to Choose & Use Essences

Choosing an essence either for yourself or someone else is an easy and simple process. Keep in mind that you are dealing with the underlying issues rather than symptoms, and that generally it is best to work with the issues that are the most obvious first, recognizing that other issues will be revealed as you do this.
Our Self Help Essence Selector
You can use the Essence selectors to help you to find a Deeper Acting Essence or a Bach Flower Remedy for a specific issue or pattern.
Deeper Acting Essences

Bach Flower Remedies

Need Any Help?
If you need any help or advice with choosing an Essence, please either call us on 01379 608059
or you can email us here.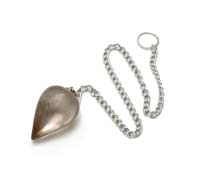 How to Choose An Essence
Choosing the Essences that will be most helpful for you is often simply a process of self-reflection and observation. What is going on for me? How am I thinking and feeling? What emotions do I need help with? Where are the energetic blocks within me?
Remember that no matter what the issue is that you are working with, you are simply looking for the Essences that will help you bring greater balance to how you thinking and feeling - to you at an energetic level.
Essences can be chosen rationally or intuitively or by a combination of both methods - experiment to find out what works best for you.
Choosing rationally
When you have decided which issues you wish to work with, you can use our 'Essence Selector' above to see which essences or combinations have a particular focus on those issues. You can also read through the shop categories to see which essences would be most helpful. Often the Divine Harmony Essences, Chakra Essences or Bach Flower Remedies make a good starting point.
Choosing intuitively
Using your intuition / inner knowing, dowsing or muscle testing can all be powerful ways of choosing essences to work with or to check a selection that you have made rationally.
Before working in this way always allow yourself a quiet space to focus within and to ask for the help of your Higher Self.
Expectant or nursing mothers
As a nursing or expectant mother Crystal Herbs Bach Flower Remedies would be your best choice for self diagnosis.
Essences and Children
Children respond very quickly to vibrational essences so it is important to choose the most appropriate type of essence when using them with children, particularly babies or very young children.
You can find more information here - Essences for Children.
Getting Help from Crystal Herbs
General advice and information is freely available from
us at Crystal Herbs, simply call us and we'd be happy to help.
If you would like more in-depth personal help we also offer a consultation service.

Personal Essence Consultation
A Personal Essence Consultation offers the opportunity to get greater clarity and guidance on the issues that you are experiencing together with suggestions for the most appropriate essences to help you with those issues.