The Bach Flower Remedies, how they work and how they're made
Creating of the Bach Flower Remedies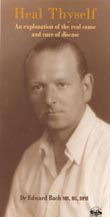 Dr. Edward Bach was a medical doctor and a man with ideas that were beyond many of his time. The driving force behind his whole life was his dream of finding a simple form of 'medicine' in the shape of pure natural remedies, which would be readily available to everyone and capable of promoting positive change. It was his vision that this simple treatment would one day replace the more complicated scientific approach of his day.
In the last six years of his life he developed the 38 flower essences that are today known worldwide as the 'Bach Flower Remedies'. It was Dr Bach's dream that every household would have access to a set of these remedies and that they would offer a simple means of maintaining the positive emotional and mental outlook on life that he recognised as so important for personal wellbeing.
Over the years since Dr Bach's death in 1936 many have used his flower remedies to good effect and today there is an ever-increasing interest in them all around the world.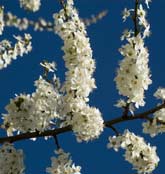 How do the Bach Flower Remedies work?
Through his research and observation Dr Bach came to recognise that although his patients came to him with very similar problems and difficulties their reaction to these situations was not necessarily the same. He discovered that by treating a patient's emotional and mental reaction to their situation with the appropriate flower remedies to promote greater balance & harmony, a beneficial and lasting change was facilitated. His motto was always 'treat the patient not the disease'.
Since leading edge science is now able to prove just how great an impact the energy of our thoughts and emotions has, both on our own energetic system and on our environment, it should come as no surprise to us why Dr Bach's simple system for creating balance & harmony in mind & emotions has proved to be so beneficial and successful for so long.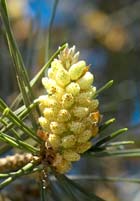 Making Bach Flower Remedies
Dr. Bach left very specific instructions on how to make the 38 remedies he discovered, as it was his desire that they should be freely available for everyone. You can find details on how to make Bach Flower Remedies in both 'The Twelve Healers & Other Remedies' - Dr. Bach's original work and 'The Healing Herbs of Edward Bach' by Julian Barnard; an excellent book offering both instruction in the making process and also help with identifying the relevant flowers, plants or trees.
How to Use the Bach Flower Remedies
You can find information on how to use and choose the
Bach Flower Remedies here.
Latest Articles
You can find out more about the Bach Remedies on the
Bach Flower Remedies section of our blog.

Handmade with Love & Care
From making the Mother Tincture to bottling and labelling the stock bottles that we send you, each essence is handmade with love and care, helping to ensure that we provide you with the best possible quality of essence.