Latest Updates - U.K. January Covid Lockdown
Current Status: We're Open Online & Sending Out Your Orders
Last Updated: January 2021
Dear Friends,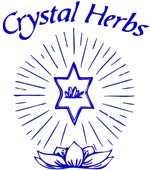 As the U.K. goes into a third national lockdown, we'd like to reassure you that we are very much still open and sending out your orders. We are also still here to offer essence help and support by phone and email and we are continuing to hold a steady vision of love, support, ease and wellness for everyone and the Earth at this time of transformation.
At a practical level we are of course continuing to exercise the highest levels of extra health and hygiene to meet Covid requirements and, as with the previous lockdown, our doors will remain closed to visitors until further notice.
So if you would like to place an order please do visit the shop and order online, or give us a call to place your order, or for any help, advice or support that we can offer.
Keep well and we look forward to hearing from you!
With love and many blessings from us all at Crystal Herbs

---