Latest Updates - Coronavirus & Your Orders
On this page you can find the latest information about how the current situation is effecting your orders, service and delivery from us here at Crystal Herbs as the Coronavirus situation evolves and changes. We will try and keep this page as up to date as possible as things progress.
Current Status: We're Operating as Close to Normal as Possible
Last Updated: 6th April 2020
Latest: Current Status - Postal & Delivery | Current Status - Crystal Herbs
---
Latest Update - Postal & Delivery Services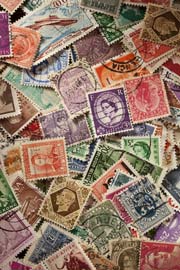 We wanted to reassure you that your essence orders are still being delivered but may be subject to delays or necessary changes in how we send them to you.
U.K. Orders - Essences orders sent by post within the UK:
We are still sending out your orders by post first class. Please note that there are currently fewer post office workers delivering items so there are delays to normal services. There are changes to 'signed for' and special delivery packages. You can read the full statement on how the coronavirus is affecting postal services here:
https://www.royalmail.com/d8/coronavirus-changes-service
International Orders - Essence orders sent by Royal Mail International
We'd like to udpate you on potential significant delays in overseas shipments sent using Royal Mail's international services.
Royal Mail have significant delays to a number of countries right now due to a lack of available transport links and suspension of certain country's postal operations. There are currently a list of countries where delivery is suspended and there are also other countries where there is a strong chance of very extended delivery times. This situation is changing on a daily basis and we are currently not sending any orders to destinations listed by Royal Mail as 'On suspension'. We'd like to make you aware that if you choose any of Royal Mail's international postal services ( standard or express ) there are likely to be delays in transit which means that if you are in a hurry for your order we recommend that you choose the courier delivery option at checkout since this will be significantly faster.
If you do choose to use Royal Mail International as your prefered delivery option, please be patient and be prepared to wait longer than you would normally expect. It will take Royal Mail longer than normal to process your shipment through their system and it may take longer to pass through customs and for your postal services to process and deliver your parcel. You may find depending where in the world you are, that delivery times will extend well beyond 30 days, so please be prepared to wait a bit longer for your shipment than you would usually expect.
You can keep yourself updated with the current delivery situation which changes daily by reading the following link:
International postal service updates :https://personal.help.royalmail.com/app/answers/detail/a_id/5317/~/international-incident-bulletin
International Orders - Essence orders sent by courier:
The courier companies we use will now only make one attempt to deliver and if you are not at home at that time they will automatically return the package to sender, charging a significant fee to do so. They have advised us that they cannot guarantee sending delivery updates to customers by email, so they ask you to closely monitor tracking for the parcel so you can get updated estimates of the delivery time to ensure you are home to receive it. We will send you tracking details for courier parcels when you order from us so you can monitor delivery. 
Please note there are currently restrictions to courier services in some destinations in Austria, China, Czech Republic, France, Germany, Hong Kong, Italy, Kazakhstan, Mauritania, Portugal, Spain & Uzbekistan. Courier deliveries may be subject to delays due to restrictions put in place by your country's government affecting customs.
---
Latest Update - Crystal Herbs
Dear Friends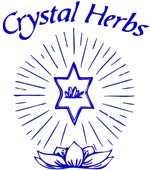 We're Operating as Close to Normal as Possible in the Circumstances. There will be no change to the services we offer but we will be limiting the number of staff working on our premises so that we can observe social distancing policy in communal work spaces.
Some people will work from home when it's practical to do so. Our doors will remain closed to visitors for the foreseeable future and we will continue to exercise the highest levels of health and hygiene to meet requirements.
Your Orders: We are very much still here and continuing to process your orders but please be aware that it could take us longer than usual because there are temporarily less team members on site. Depending on the delivery services where you live, your orders may take longer than usual to arrive.
We are still here to offer essence help and support by phone and email. We are continuing to hold a steady vision of love, support, ease and wellness for everyone and the Earth at this time of transformation.
With love and many blessings from us all at Crystal Herbs