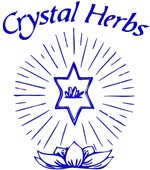 Welcome to our
International Suppliers Section
Crystal Herbs has a dedicated team of International Suppliers around the world selling our range of Flower, Gem & Crystal Essences.
If you are in a country that has one of our International Suppliers, you might well find it quicker and easier to contact them directly to place your order. Each supplier has access to our full range of essences, along with information and literature that they have put together in their own language.
To place an order with one of our International Suppliers, or to receive their price list in your own currency, please use the direct contact details below. They would be more than happy to take your order!
If you have any problems using any of the above details, please let us know - Contact Us

Would you like join our team of International Suppliers?
Please contact us if you would like more information
You might also like to see our Wholesale Information