Flower, Gem & Crystal Essences in Organic Brandy
Bach Flower Remedies and Flower, Gem & Crystal Essences have always traditionally used brandy as a preservative because of its purity and quality as a preservative.
Using organic brandy for our essences has long felt important and helps to offer you an even better quality of essence. All of our essences are preserved in organic brandy, except the Pure Vibrations Collection which use an organic wheat alcohol*.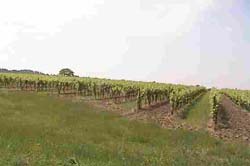 Our Organic Brandy
Our brandy comes from an organic winery in the Cognac region of France.
The brandy is made from a Trebbiano (or Ugni Blanc in French ) white grape grown on their farm, and is fully organic and therefore contains no allergens, no sulfite SO² and of course no GMOs.
They have been producing brandy since 1920, and today they farm 23 ha of vineyards, 50 ha of wheat and 10 ha of red fruits fields.
All of our Essences, including our Bach Flower Remedies, are preserved in Organic Brandy*
* Please note that the Pure Vibrations Collection use an organic wheat alcohol and the Rainbow Light Body and Inner Child Essences are made by Golden Ray and are preserved in Vodka.