Placing Your Order With Us at Crystal Herbs
Ordering Online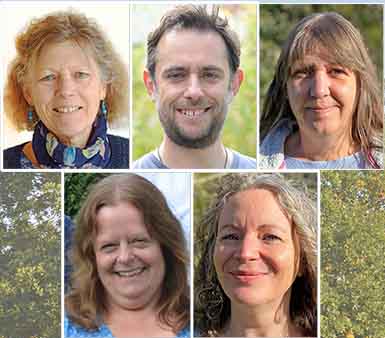 Ordering online is simple and secure.
Simply add the items that you would like to purchase to your Shopping Basket.
You can estimate the Post and Packing on your order at any time by clicking on 'Shopping Basket' and using the Estimate Delivery Option.
When you are ready to order you can click the shopping basket icon to view your basket or checkout. In the checkout stage you can either log into your existing account or create an account if you are a new customer.
Once you have logged in or created your new account, you will then be taken through the secure payment process where you will be able to pay for your order using either Worldpay ( credit / debit card ) or Paypal.
Other Details
You can log onto your account at any time and change your details, including your password, and address details as well as recover saved shopping carts or see previous orders... My Account.
Ordering by Phone
You are very welcome to call us to place your order over the phone.
We are available from 9am - 5.30pm on weekdays, so please give us a call and one of out team will be happy to take your order!
U.K. 01379 608059 | Outside the U.K. ++44 1379 608059
Dispatching Your Order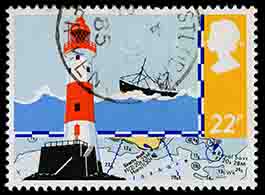 We make every effort to dispatch orders either same or next working day, although this can vary depending on the size of your order and how busy we are.
Within the U.K. orders are sent by a choice of:
Royal Mail 24 ( First Class ) or 24 Tracked
Royal Mail 48 ( Second Class ) or 48 Tracked
Royal Mail Special Delivery
By Courier
Outside of the U.K. orders are sent by a choice of:
Royal Mail Standard Airmail
Royal Mail International Tracked Airmail
By Courier - typically UPS, TNT or DHL.
When Can I expect My Order?
We send a lot of parcels to the U.K. and countries all around the world, and our delivery partners usually do a good job of making prompt and efficient deliveries. Here you can find out more about delivery expectations, how to track your parcel and what happens if your parcel is not delivered: Where is My Parcel?
---
Do You Deliver To My Country?
Most likely! We ship to destinations all around the world from our base here in the U.K. So almost no matter where you are in the world, you are welcome to buy our Essences. If you can choose your delivery country from the dropdown menu in our shop, we can send essences to you! Orders are dispatched either by Royal Mail's Airmail service or by UPS, TNT or DHL Couriers.
Please note that if you are ordering from outside of the U.K. you will pay the tax exclusive price on orders, but you will be liable for any import duty that your countries customs may levy. You can find out more here - Receiving International Shipments.
If you can't see your delivery country in our shop, you may be able to buy our essences from one of our international distributors instead. Please contact us for more information.
Receiving International Shipments
Taxes & Charges
V.A.T. on shipments to the E.U. : - Orders to be delivered outside of the U.K. will be zero rated for V.A.T. ( Value Added Tax ) on your invoice, so you will pay no U.K. VAT. However if your order is being sent to a country within the E.U. you will be liable to VAT on import, which will be charged by your local customs authorities at your countries local VAT rate. You will need to pay this VAT to your local customs authorities before they release your parcel for delivery and unfortunately it's possible that they may charge you a fee for this process.
V.A.T. on shipments to the rest of the world: - Orders to be delivered outside of the U.K. will be zero rated for V.A.T. ( Value Added Tax ) on your invoice, so you will pay no U.K. VAT.
Customs & Import Duties - Orders delivered to countries outside of the U.K. may be liable for customs / import duties levied by your countries customs service. We clearly label all of our shipments to help to faciliate a quick and easy customs clearance, but please note that payment of any import duties and taxes are your responsibility and that any charges levied are outside of our control and will vary from country to country. You can always check with your local customs office to see what import duties may be levied on your order.
---
Missing or Damaged Items
In the unlikely event that we inadvertently send you an incorrect essence, or there is a shortage in your order, please notify us within 48 hours of receipt and we will be happy to correct the mistake. If you receive a broken essence in your parcel, again please let us know within 48 hours of receipt and we will send you a replacement as soon as possible... Contact Us
---
Problems/ Complaints
In the unlikely event that you have a problem, complaint, or are dis-satisfied with the level of service you receive, please do let us know by Contacting Us.
We will aim to:
1. To acknowledge your complaint within 3 working days and provide a timescale for resolving it.
2. To deal with your complaint effectively and fairly.
3. To keep you updated on progress made.