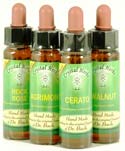 A very warm welcome to Crystal Herbs...
Bach Flower Remedies,
Flower Essences and Gem Crystal Essences
Crystal Herbs - Your Essence Shop & Resource. Here at
Crystal Herbs we offer a wonderful range of Essences, handmade with love and care, to promote gentle & natural harmony at all levels of your being. We hope you will find our site helpful and inspiring!
Flower Essences and Gem & Crystal Essences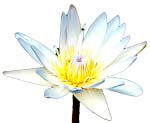 Flower, Gem & Crystal Essences are simple, natural tools that everyone can use and benefit from. The positive natural energies that they contain promote harmony, balance and wholeness through all levels of your being, helping you to move beyond
your limitations & discover your true potential.
Our Flower, Gem
& Crystal Essence Shop
Crystal Herbs offers a unique range of
handmade Bach Flower Remedies
and Flower, Gem & Crystal Essences.

You can explore and buy our full range of Essences online. You can also call us to place your order or to ask for help or advice on using & choosing your Essences.
Bach Flower Remedies

Sets from £117
Individuals from £3.60
Bach Flower Remedies
Karmic Flower Essences

Helping to release unconscious patterns...
Karmic Essences

Mix Your Own Combinations

* Flower & Gem Essences
* Rose Combinations
* Bach Combinations
Find Out More About Essences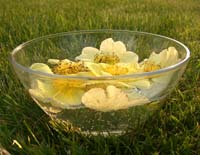 Using Essences
Getting some help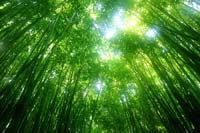 Some Useful Resources
Find out about Bach Flower Remedies,
Flower Essences and Gem & Crystal Essences
Whether you are new to vibrational essences or simply new to our essences, we hope you will discover some helpful and inspiring information about Essences and how they can help you.
All About Flower, Gem & Crystal Essences

Bach Flower Remedies and Dr Bach
Understanding Essences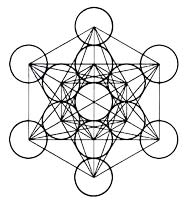 An Holistic Perspective
The use of vibrational essences is rooted in a tradition that recognises unity as a fundamental truth of life, thus their use encourages a process of inner growth and transformation that can gradually awaken us
to a new reality.
Essences and Personal and Spiritual Growth
Featured Articles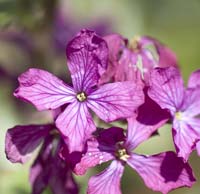 May is a month in which the spiritual energies of Love and Wisdom are especially abundant in their availability. When we make the conscious choice to be receptive to these positive and expansive vibrations simply by opening our awareness to their presence, the knowing of what to release and how to move forward becomes very clear.
Listening to the Wisdom of the Heart
Most Recent Flower Essence Review
Feeling Safe is a powerful combination of Flower, Gem & Crystal Essences that can help us to recognise and transform old patterns of fear and trauma that relate to our physical safety.... Feeling Safe Review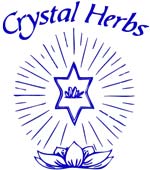 Crystal Herbs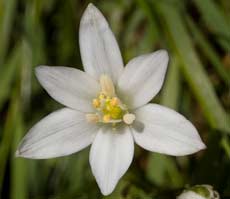 We have been making and selling Bach Flower Remedies, Flower Essences and Gem & Crystal Essences for over twenty years and we know from our own experience of using them just how powerfully helpful they can be. All our essences are handmade with love & care and are preserved in organic brandy. We are based in the Norfolk in the U.K. and send our Essences to customers large and small throughout the U.K. and to countries all around the world.