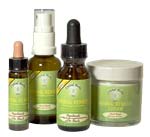 How to Choose
& Use the Bach Flower Remedies
Bach Flower Remedies are gentle acting remedies that work best on issues at a surface level of awareness. They are very simple and easy to choose & use and are particularly effective when mixed into combinations. Find out more below!
Bach Flower Remedy Selector

You can use this drop down list to find yourself a Bach Flower Remedy for a specific issue or pattern.
Bach Flower Remedies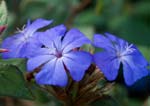 Choosing Your Bach Flower Remedies
Identifying the Bach Flower Remedies that will be the most beneficial, either for yourself or someone else, is a simple process of self-reflection and observation.
Remember that no matter what the issue, you are simply looking for the remedies that will help you bring greater balance to how you think and feel.
Start by looking at how you are reacting to the issue or situation that you would like support with, then review your general reaction to the events and situations of your life, to identify any general trends or patterns in the way that you think and feel. For example, perhaps certain people, situations or events trigger a fearful reaction, or possibly anger, guilt, or a lack of confidence. Some people face the world with feelings of hopelessness, doubt or judgement, while others struggle to find balance in their relationships with those around them.
Selecting the right Remedies
When you have identified the issues that you want help with you can either use our Bach Flower Remedy selector ( above ) to help you to choose the remedies that will most help or browse through the Bach Remedy descriptions in the shop.
Bach Flower Remedy Combinations
While it is perfectly possible to gain benefit from a single Bach Flower Remedy most adults will find that a combination of 7 or 8 remedies will be the most effective way to use these remedies.
See Essences for Children page to check how many to select for a child.
You can purchase the individual Bach Remedies that you need and make your own combinations, or buy one of our custom Bach Combinations.

Using Bach Flower Remedies

Making a Combination
Put 2 drops (4 drops of Revival Remedy combination) from each of the stock bottles that you have selected, into a clean glass dropper bottle containing no more than 30ml of spring or spa water, together with a teaspoon of brandy or cider vinegar as a preservative. Dr Bach called a combination made in this way, a treatment bottle.
Dosage
For best results we recommend that adults take 4 drops from a treatment bottle 8 x a day for chronic states. For very acute states take 4 drops every 30-60 minutes, reverting to the normal dosage when more balance has returned. See Essences for Children page for information on dosages for babies and children.
Take your chosen combination of Bach Flower Remedies for two - four weeks before reviewing how you feel. After this time you may find that you need to change some of your original choices or that you need to continue with the same ones for longer.
Working in this way over a period of six months or so you will find that there has been a subtle but definite shift in your response to the situations and events of your life.
Alternative ways of using the Bach Remedies
Put two drops from the stock bottles of each chosen remedy into a small glass of water and sip at regular intervals throughout the day. For ease of use, drops of stock remedy could also be added to everyday drinks like tea or included in bottles of water or juice taken to work or school. Bach Flower Remedies could also be taken directly from the stock bottle if preferred, although it is not the most economical way of using them.
Using the Revival Remedy combination
In emergency situations or where there is much fear, panic or shock take 4 drops on the tongue directly from the stock bottle, repeating often until feeling stabilised and calm. For more long-term use, Revival Remedy can also be included in a treatment bottle by adding 4 drops of the stock remedy. This is then counted as one remedy in the total to be included in the bottle.
Who Can Use Bach Flower Remedies
Bach Flower Remedies can be taken by everyone* - children, babies' animals and plants included - safely and without fear of side effects, overdosing or addiction. While they are not intended to replace medical treatment where necessary, they can be used in conjunction with, and as a complement to any other form of treatment.
*Please note that Bach Flower Remedies are preserved in brandy, so please be cautious if you have issues around the use of alcohol.

Buy a Bach Flower Remedy Set...
If you find that you use many different remedies, or that you prescribe a lot for others, you might find that a complete set of Bach Flower Remedies would be more economical than buying lots of individual bottles. Our lovely sets come with all 38 Bach Remedies plus two bottles of Revival Remedy combination and are available in a 10ml or 25ml size and in a wooden box or card box.