Bach Flower Remedy Sets
We offer a wonderful selection of Bach Flower Remedy set options, with a choice of 10ml or 25ml sizes, wood or card presentation boxes, complete sets, collection sets and self select sets.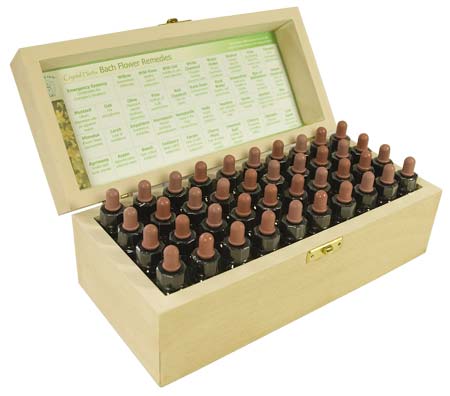 Buying a Set of the Bach Flower Remedies
The 38 Bach Remedies make a great tool kit and resource for yourself, family or friends or as part of a professional practice.
There are 38 different remedies to help you to re-balance your thoughts and emotions.
There are also two bottles of Revival Remedy combination, which is really useful for lots of situations that can arise in daily life.
A choice of a beautiful natural Linden wood box with a hinged lid or a sturdy and attractive card presentation box to keep your remedies in.
Buying a set is an economical way to buy the 38 Bach remedies.




Bach Flower Remedy Set Options
Bach Remedy Collection Sets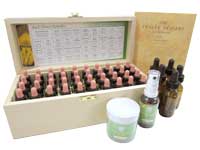 Our Bach Remedy Collection Set
is a complete kit and a great way to get started with the Bach Flower Remedies. They comprise a: complete Bach Flower Remedy set in a wooden box, a copy of 'The Twelve Healers & Other Remedies', a Revival Remedy spray, a pot of Revival Remedy Cream and five empty mixer bottles.
You can find out more here





Our Bach Flower Remedies are:-
Handmade with love & care according to the
original instructions of Dr Edward Bach.
Preserved in Organic brandy.
Each sets contains all 38 Bach Flower Remedies, from Agrimony to Willow and two bottles of our Revival Remedy Combination.
Available in a 10ml & 25ml size, in
wooden box sets or card box sets.

Find Out More