About Sam Cremnitz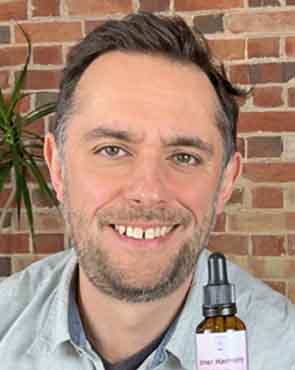 Co-Owner Crystal Herbs
Sam is a director and co-owner at Crystal Herbs and has been with us since 1996. He is passionate about all aspects of Flower & Vibrational Essences, from making and developing Essences, to using them for personal and spiritual growth. Sam is a trained essence practitioner, energy healer and teacher and loves sharing knowledge and information about Essences and any other tools that help us to re-connect with our hearts and the true essence of who we are.
About Me...
A Deep Love of Flower & Other Vibrational Essences
I have a deep love of Bach Flower Remedies and Flower, Gem & Crystal Essences and the change and transformation that they can bring. I've used Essences for over 30 years and their ability to help us with our deepest patterns and re-connect us with ourselves and the deep space of love and connection in our hearts is always inspiring. The potential that Essences have to change our lives and our world is very exciting. Essences have always been a huge part of my personal and spiritual growth. They have helped me through some dark times and to face the many challenges that life throws up, and have also helped me to grow and evolve into new and exciting spaces.
Working With Essences
I have been immersed professionally in all things Flower Essences for over 25 years and I love holding space for people to find out more about these wonderful tools and to help people to grow and evolve using essences. As we come more into balance, harmony and a space of love within ourselves, we can help co-create a more loving and harmonious world. With everything going on in the world right now, it feels like it's more important than ever for humanity to create from a more conscious and aware space.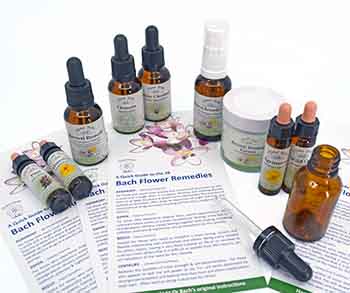 To this end it's felt like a soul calling to have been making, developing and helping people with Essences here at Crystal Herbs. Over the years we have developed probably the worlds largest range of different Flower, Gem & Crystal Essences, along with other Vibrational Essences, and have helped people all around the world.
The main point of making essences is to help people and I love sharing the power and joy of essences with a wider audience through consultations, writing, teaching, making videos and podcasts ( new Crystal Herbs Podcast coming soon! ). I always enjoy doing Essence consultations, which I have done for over 25 years now, and it has been a joy in the past to be a course tutor on the College of Vibrational Medicine's two year diploma course which provided training courses for people seeking to become flower, gem & crystal essence practitioners. I have also grown to enjoy public speaking ( not always so straight forward for one of life's natural introverts! ) and have spoken at the British Flower & Vibrational Essence Association ( BFVEA ) gatherings and at Mind Body & Spirit shows in London.
There is an ever growing Essence community in the U.K. and around the world and I've been a committee member of the British Association of Flower Essence Producers since 2018 and am the current Treasurer. BAFEP is the trade association for the Essence producers in the U.K. producers on all five continents. It holds information and advises on the standards of production, labelling and advertising in accordance with the guidelines as laid down in law by various UK governmental agencies.
Sam's Essence Journey
I have been on a journey with Flower Essences since I was 15 years old, which was when I was first introduced to the Bach Flower Remedies and this began a life long journey of discovery around essences and personal & spiritual growth.
After university a strong inner soul calling took me to Crystal Herbs which at the time was run by Catherine Keattch and Colin Burbridge and was still very much in it's infancy. Inspired by the energies and wanting to learn more I completed the College of Vibrational Medicine Flower Essence Practitioner Diploma course in 1998. I also trained extensively with Shimara Kumara, who created Crystal Herbs in the late 1980's, and went on to found the Eternal Light Healing system.
When Colin retired in 2011 Crystal Herbs became Crystal Herbs Ltd with Catherine and I as co-owners and directors. We've continued to grow and expand the depth and range of Flower, Gem & Crystal Essences that we offer, with old favourites being joined by new essences to help with the ever increasing pace of change and transformation. We have also expanded the range of information, help and support that we offer to help people with their personal life journeys.
Outside of Essences, I've enjoyed training with spiritual teachers such as Irene Viglia Atton ( ATIH ) and Daniel Mitel and Agathi Christodoulidi from the School of the Heart. One my passions is the importance of re-connecting with our hearts and the consciousness of the heart and how through understanding ourselves at this level we can help to co-create a new more loving and conscious world for us all to live in.
Outside of Work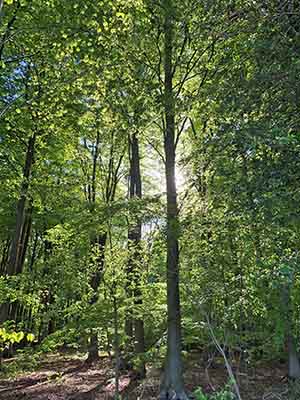 I love talking about all things related to consciousness and evolution with anyone interested, although this will often be my life partner Rachel ( a healer and therapist too ) who has shared so much of my journey with me. I love spending time out in nature and being in connection with Mother Earth, especially up in the mountains ( a little ironic given how flat our beautiful Norfolk countryside is! ) or in the presence of wise old trees. I love my photography and many of the pictures on the Crystal Herbs site have come from the lens of one of my cameras or phones. Life is a wonderful and joyful thing, and the more we are able to make that inner connection and build a friendship and relationship with ourselves, the more fun it becomes!
More From Sam Cremnitz...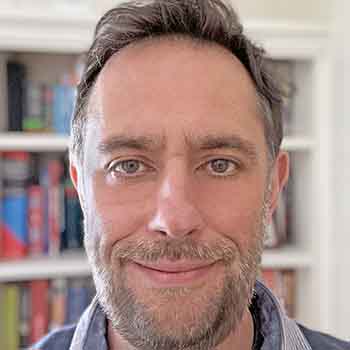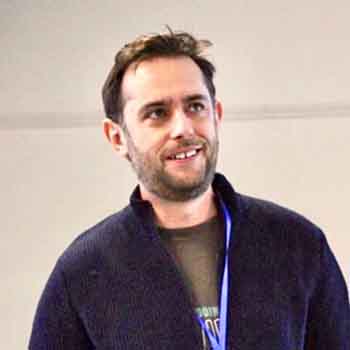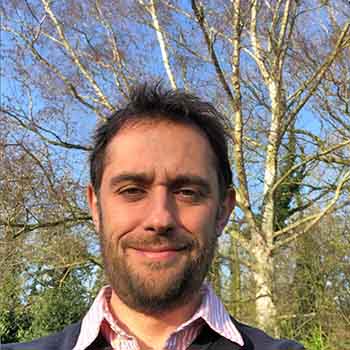 See Also:
Catherine Keattch | Jackie Stewart
About Crystal Herbs
Crystal Herbs have been making and selling Flower, Gem & Crystal Essences for over 30 years and our focus is on providing you with the best possible quality of essence. To that end all our essences are hand made with love and consciousness, from making the mother tinctures, to bottling and labelling the bottles that we send you.
Crystal Herbs is run by Catherine Keattch and Sam Cremnitz, along with a dedicated team who are all trained practitioners and healers in their own right. We are a specialist Flower Essence producer and we're passionate about all aspects of Vibrational Essences. We have been making and selling our range of Essences for 30 years and have customers all over the world.
We are passionate about essences! We've been creating and developing Essences for over 30 years and helping people with essences is our great joy. All of the essences that we offer are handmade with love & consciousness.
As a specialist Flower Essence company our main focus is on producing the best quality Flower, Gem & Crystal Essences that we can so that you have the tools that you need to empower and help yourself. All of our essences are handmade with love & consciousness.
We offer a comprehensive range of different essences which together form a wonderful resource for anyone working with change, transformation and personal and spiritual growth.
We're here to help, so if you have any questions or if you need any support while you're using an essence, please do contact us!
U.K. & Worldwide Shipping - we are based in the lovely county of Norfolk in the U.K. and we send to individuals, practitioners and shops throughout the U.K., the E.U. and all around the world.
More About Crystal Herbs

Handmade with Love & Care
From making the Mother Tincture to bottling and labelling the stock bottles that we send you, each essence is handmade with love and care, helping to ensure that we provide you with the best possible quality of essence.