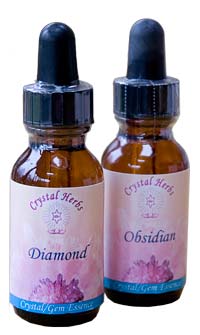 Single Gem & Crystal Essences
A wonderful range of single Gem & Crystal Essences, handmade with love and care
Gem and Crystal Essences are a great tool to help you with your personal & spiritual growth. Each Gem or Crystal holds a certain vibrational frequency or energy, which when taken, begins a process of helping to restore balance and harmony to mind and emotions.
The Single Gem & Crystal Essences
We have a wonderful range of well over 200 Crystal & Gem Essences, from Abalone, through Emerald, Gold, Lapis Lazuli, Ruby & Zoisite.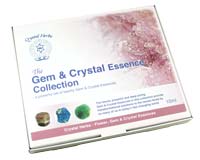 Collection or self select Gem & Crystal
Essence sets
More About Gem & Crystal Essences
We have a wonderful range of well over 200 Crystal & Gem Essences, including our Gem & Crystal Essence Collection set, each hand made with love and care and at stock level.
The mineral kingdom, like all kingdoms of life on our planet, carries consciousness and contributes its unique gifts to the development of the Divine Plan for Earth.
Over the ages the energies of minerals, which include crystals and gemstones, have been used in almost every ancient civilization on Earth as tools for transformation and the expansion of consciousness.
Essences made from gems, crystals and minerals work deeply into patterns & issues
One very common and effective way of using the energies of specific crystals and gems for transformation is to make them into essences. In this process the energetic patterning of a gem or crystal is transferred into water, which can then be easily absorbed by the bodies subtle energy systems.
The difference between
Gem & Crystal Essences and Flower Essences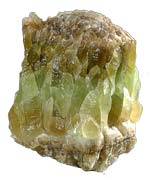 Vibrational essences made from the mineral kingdom have different qualities than those made from the flowers of the plant kingdom. Flower essences contain the life force and a particular pattern of consciousness. They are ethereal in their nature and work by stimulating a change in consciousness, which then gradually filters down to the etheric blueprint.
Essences made from gems, crystals and minerals often carry an energetic resonance that will remind our etheric patterning how to be in balance and healthy. There are also many essences in this group that have the unique ability to trigger the etheric memory of our energetic blueprint, helping us to remember how to use light. Currently many people's energy systems struggle to hold enough light and this is one of the major reasons why re-balancing can take a long time.
The information provided here comes from our own intuitive research gained from more than 15 years of working with these essences as well as other sources; most notably Gem Essences and Vibrational Healing by Gurudas and Crystal CoCreators by Dorothy Roeder.
About Our Gem & Crystal Essences
Crystal Herbs single Gem & Crystal Essences are made by the sun method of potentisation, with the loving help of the Nature Kingdom and the Angelic and Ascended Realms.
Each of our Gem & Crystal Essences are prepared as stock level essences, and we recommend that you take them directly from the bottle rather than dilute them further, in this way you will gain maximum benefit from their vibrational frequencies. Preserved in Organic Brandy.
These Essences can be combined by mixing equal quantities of two, three, four or five stock essences in a clean 25ml bottle.
Alternatively we can make stock level combinations of Gem & Crystal Essences for individual needs (25ml size only, max 6 essences).
Single Gem & Crystal Essences may also be purchased as a self selected set of ten essences in a card box (10ml or 25ml size).
Selecting a Gem or Crystal Essence for Yourself
Each Gem & Crystal Essence has a different focus on a thought, emotion, belief pattern or aspect of the bodies energetic system. You can explore what each of our Crystal & Gem Essences does here in the shop - Crystal & Gem Essences
You can also explore our full range of combination essences, many of which use these single Gem & Crystal Essences, here - Our range of Essences
More Information
How To Use the Single Gem & Crystal Essences
Take 4 drops on the tongue from your chosen Essence/ combination between 2 & 4 x a day, continuing until the bottle is finished. For best results take straight from the stock bottle sent, do not dilute. Preferably take 10 minutes away from food and drink.
Storage Advice - It is best to store vibrational medicine in a cool place away from TV's, mobile phones, microwaves, computers etc.
Please Note - Using vibrational essences does not replace medical treatment.
Help & Advice
If you need any help or advice with choosing or using these Gem & Crystal Essences, please see our Choosing An Essence page or you are most welcome to contact us if you would like to speak to someone.

Handmade with Love & Care
From making the Mother Tincture to bottling and labelling the stock bottles that we send you, each essence is handmade with love and care helping to ensure that we provide you with the best possible quality of essence.