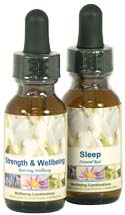 Wellbeing Combinations
Five powerful and useful
Flower, Gem & Crystal Essence combinations
The five deep acting essence Wellbeing combinations each offer support with issues that are important for our overall energetic wellbeing and which can affect the quality of life we experience.
The Wellbeing Combinations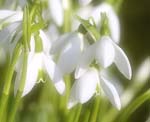 More Information
How To Use the Wellbeing Combinations
Take 4 drops on the tongue from your chosen combination between 2 & 4 x a day, continuing until the bottle is finished. We do not recommend taking more than one combination at a time. Preferably take 10 mnutes away from food and drink. These are all stock level combinations, to gain maximum benefit from your essence we recommend that you take it without further dilution.
Storage Advice - It is best to store vibrational medicine in a cool place away from TV's, mobile phones, microwaves, computers etc.
Please Note - Using vibrational essences does not replace medical treatment.
Help & Advice
If you need any help or advice with choosing or using the Wellbeing Essences, please see our Choosing An Essence page or you are most welcome to contact us
if you would like to speak to someone.

Handmade with Love & Care
From making the Mother Tincture to bottling and labelling the stock bottles that we send you, each essence is handmade with love and care helping to ensure that we provide you with the best possible quality of essence.