Join Our Special Offers Newsletter
Latest Special Offers on Essences & Sets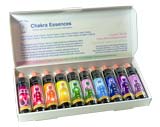 Get all of our latest special offers as soon as they come out. Each month we have a range of single Flower & Gem Essences, combination Essences and Sets on special offer with 20% or more off.
Subscribers will also get occasional newsletter only special offers!
This newsletter is great way to get to know our Essences better and to stay in touch.
*Sent out at the beginning of each month.
---
Your Email Address
We will only ever use your email address to send you the newsletter that you have requested, and it will not be passed onto any other company or organisation.
Crystal Herbs – Your Flower Essence Shop & Resource