Rose Collection Flower Essences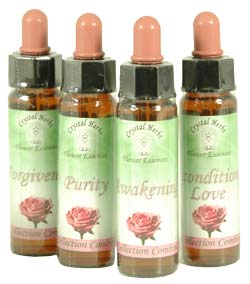 Rose Collection Essences to awaken the Heart to Unconditional Love
The Rose Essences and Rose Combinations in this set have each been chosen for their ability to help you to release all that is not love within your heart chakra and to inspire you to live your life from the perspective of the heart. The consciousness of the heart is one of balance and unity and brings the gifts of inner peace, serenity, connection and unconditional love.
The Rose Collection set contains four deep acting Rose Combinations and sixteen individual Rose Essences, each one offering you a unique opportunity to balance your heart chakra and to expand your ability to live in love.
Key Points - Single Flower & Combination Essences | Awakening the Heart | Stock Level
The Rose Collection Flower Essences
Rose Combinations
Single Rose Essences
The twenty Rose Collection Essences can be bought as individual bottles or as part of a set of ten or a complete set of all 20 in either 10ml or 25ml size bottles.

Deep Secret Rose Flower Essence helps you to move from the consciousness of the solar plexus chakra into that of the heart chakra.

Perdita Rose Flower Essence works through the heart chakra to promote the qualities of purity and unconditional love. It is a helpful essence for anyone who experiences feelings of shame that do not allow them to see the radiance of their true being.
The consciousness of the heart is one of balance and unity and brings the gifts of inner peace, serenity, connection and unconditional love
Rose Flower Essences - Gifts of healing from the Rose Family
Throughout the ages roses have been associated with the heart and have traditionally been given as a symbol of love. As a species they hold the vibration of unconditional love and their gift to us is their ability to help us remember and awaken the spark of Divine Love that we each carry deep within our hearts.
All life forms need love in order to flourish and grow to their maximum potential. The old saying 'love makes the world go around' is a reminder to us of one of the essential truths of the universe. The energy of Love is part of the building blocks of the universe and present in every atom and molecule of existence. In fact it is the glue that holds the universe together, yet ironically, unless we remember to open our heart chakra to love we can believe that we live in a world in which love appears to be both scarce and limited.
Opening our Hearts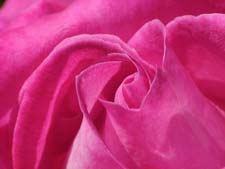 Opening our hearts and awakening the powerful force of unconditional love within expands the connection with our Soul, dispelling the illusion of separation and reconnecting us with the knowing that we are part of a unified consciousness within which many levels of conscious life exist.
The powerful waves of change that are continuing to sweep through our planet are currently offering us all the opportunity to let go of old patterns based on separation and to move fully into our hearts so that we can contribute to the creation of a new reality based on unity consciousness - the consciousness of the heart. What greater help and support could we have to help us with this than that offered by the simple, natural perfection of the Rose family?

Rose Essence Sets
You can self select a set of any 10 of these lovely Rose Essences, or get a complete set of all 20 Essences. Sets come in attractive card presentation boxes and with an information leaflet.
How To Use the Rose Essences
A normal adult dosage is 4 drops directly on the tongue, 3 or 4 times a day from your chosen essence or combination. We'd usually suggest that to gain maximum benefit from your essence you take it directly from stock without further dilution - this gives you the deepest acting effect from the essence. We'd normally recommend that you finish the whole bottle before seeing whether more of that particular essence or another is needed. Preferably take at least 10 minutes away from food and drink.
How Many Essences Can I Take?
Single Rose Essences: a normal adult recommendation is to use up to 5 of the single Rose Essences at any one time. They will work just as well taken singly or in a combination.
Rose Combinations: each of these is a powerful combination of four different essences, so we recommend that you only take one of these combinations at a time and do not take any essences other than Bach Flower Remedies at the same time.
A well chosen combination of the Bach Flower Remedies can be very supportive when used alongside the Rose Essences.
Storage Advice - It is best to store vibrational medicine in a cool place away from TV's, mobile phones, microwaves, computers etc.
Please Note - Using vibrational essences does not replace medical treatment.
Help & Advice
If you need any help or advice with choosing or using these Essences, please see our Choosing An Essence page or you are most welcome to contact us if you would like to speak to someone.

Our Flower, Gem & Crystal Essences
Here at Crystal Herbs we have been making and developing our range of Essences for nearly 30 years. Crystal Herbs is run by Catherine Keattch and Sam Cremnitz, along with a dedicated team who are all trained practitioners and healers in their own right. We are a specialist Flower Essence producer based in the U.K. and we're passionate about all aspects of Flower & Vibrational Essences.
You can find our full range of Essences in the Flower Essence Shop, or an overview of the different essences we make here and you can find out more about us here: Crystal Herbs